Fire Protection & Halon Services
For over 30 years, A-Gas has specialized in offering a wide variety of fire protection services and clean agents across the United States.
For over 30 years, A-Gas has specialized in offering a wide variety of fire protection agents across the United States—from Halon purchasing to recharging, and recycling to recovery; we do it all! With our exceptional sales force, technicians, and transportation specialists our service is unmatched. By using our Halon Buyback program, we can help turn your Halon into cash. We make it quick, easy, and ensure we are always in line with the latest compliance regulations. With years of knowledge and expertise, we can support any order across the country at any time, day or night.
Recharge & Recertification of Fire Suppression System Bottles
We can recharge system bottles with Halon 1301, HFC-227ea, HFC-125, and NOVEC 1230™ in our ISO 9001-Certified facility.
Now available: CO₂ Filling Capabilities. Call for more info!
The Halon and clean agents used to recharge system bottles meet or exceed industry standards. Each shipment is accompanied by a Certificate of Analysis to ensure the quality of material used in each fire suppression system bottle.
A-Gas has an extensive inventory of most manufacturers' cylinders, in stock, to assist our customers with their various needs and emergency recharges. To reduce customer downtime and save money, with our Simple Swap program, we can fill a cylinder from this inventory and ship it as a "swap-in" replacement for leaking or discharged cylinders. We then arrange to pick up the empty or leaking cylinder as a "swap-out" at no extra charge.
Our team provides quick quotes that have the entire process broken down by line item. This includes:
The price for the agent
The valve rebuild
The cylinder recertification
Freight
Quick quotes can also inform a customer of the in-stock availability of the cylinder they need and the timeframe of the process once the order is received.
Clean Agent Recharges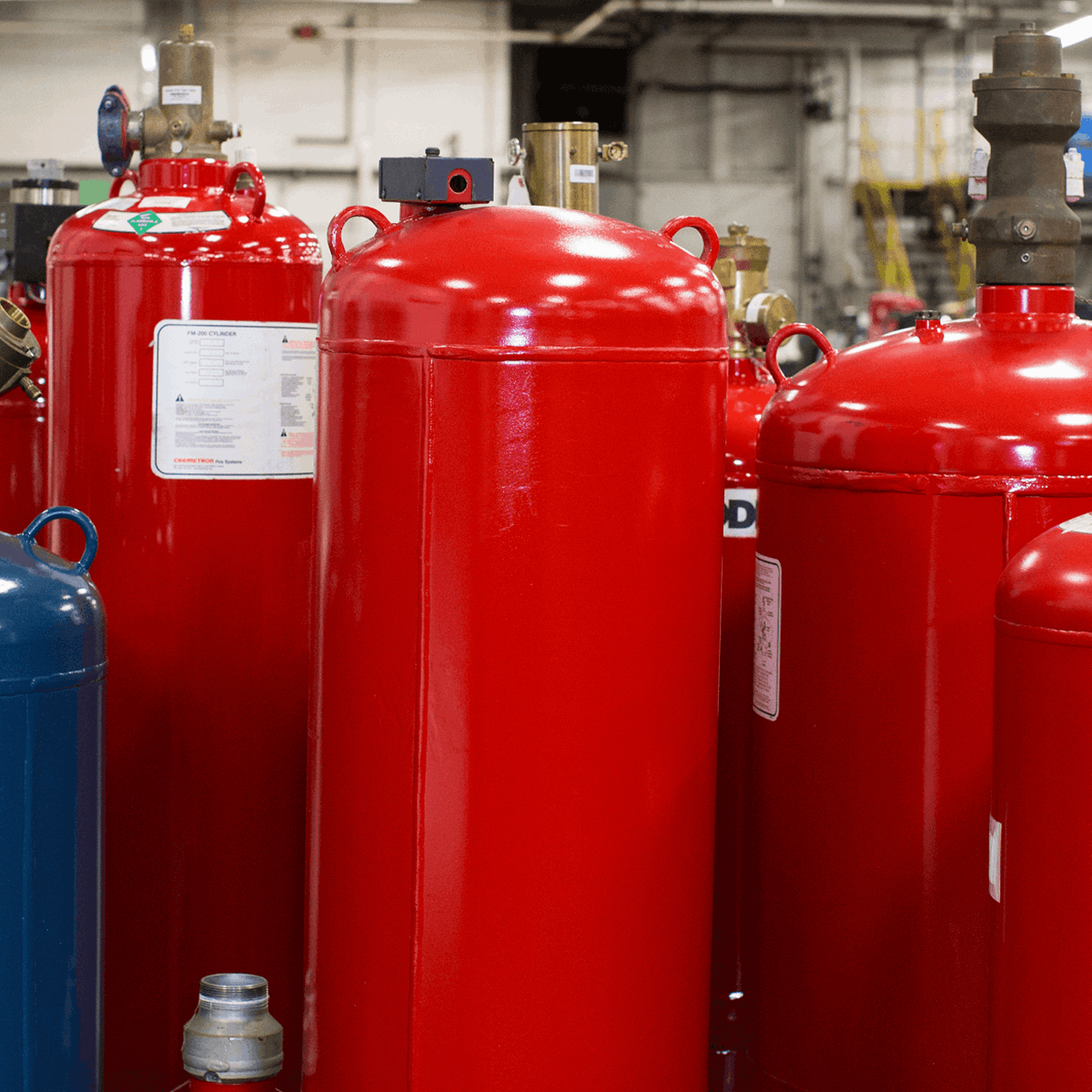 Emergency Services: Hard to Find Reload Kits & Emergency Services
We stock hard-to-find reload kits (including Fenwal TOP DISCHARGE), and we are available for emergency recharges 24/7/365, day or night.
Our 24 Hour Turnaround Recharge service is available to all A-Gas customers who are in a time-critical situation. A logistics team specialist will coordinate the expedited freight for the pickup and delivery from any location.
To initiate such action, call 800-372-1301.
After hours, call the Emergency Recharge Hotline 419-466-6238.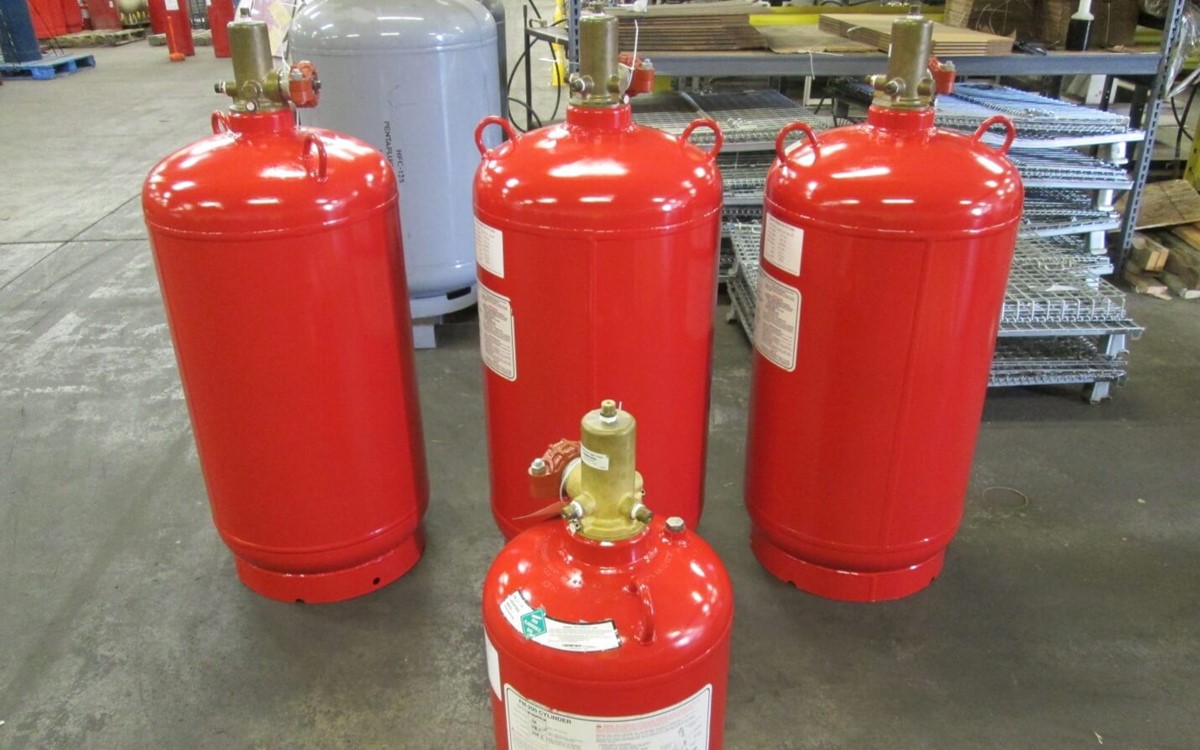 Halon, Globally
A-Gas purchases used Halon all over the world. With over 30 years of experience importing and exporting Halons, we are the industry experts in making the process easy and painless. We can purchase your Halon in whatever kind of cylinder it is in and transfer it, if needed, to meet US DOT regulations. 
Let us help you turn your Halon into cash.
We are currently buying Halon 1301 and Halon 2402 from anywhere in the world.
For more information on how the process works, visit our Halon Worldwide page.
Halon Worldwide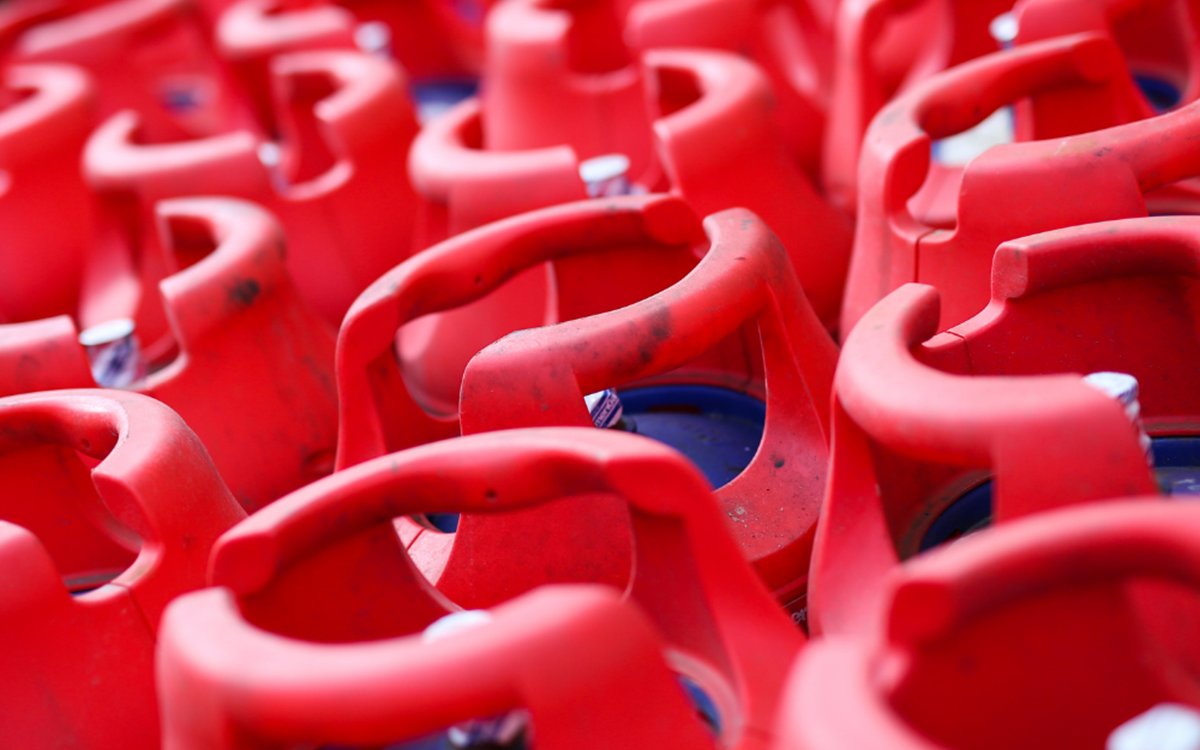 Buy & Sell Fire Protection
It is our mission to provide great value to our fire protection customers by delivering exceptional products, services, and environmentally responsible solutions on a nationwide basis.
We make buying and selling Halon and clean agent alternatives easy—our team of experts is available to answer any questions you may have.
When the decision is made to sell decommissioned Halon or clean agents to A-Gas, the seller is accomplishing two important things:
The environment is protected from a potentially costly, accidental discharge of ODS.
The seller gets to pocket the financial benefit of safely disposing of an asset that could become a liability.
A-Gas provides sellers with step-by-step directions and assistance:
All necessary shipping paperwork is pre-prepared
A-Gas pays all the freight costs
Sellers are instructed to secure the cylinders or extinguishers to a pallet and apply the shipping labels we provide
Contact us and we will schedule the pick-up (anywhere in the US)
If unable to secure the cylinders/extinguishers to a pallet, one of our team members will help with other available solutions
Once a seller's agent is received at our Bowling Green, Ohio location, it is reclaimed and recertified for "critical users."
Sell Halon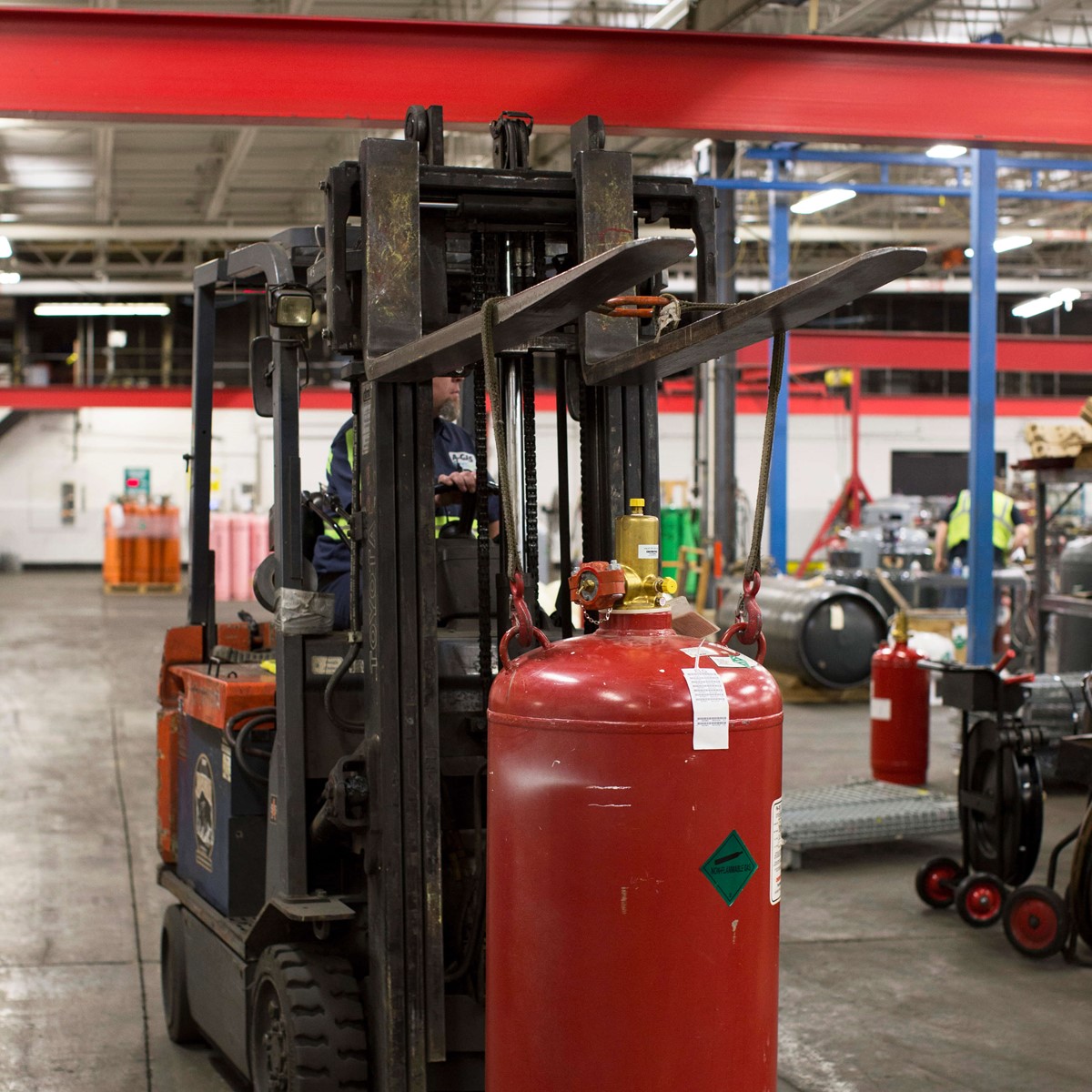 Clean Agent Strategic Reserve
The A-Gas Clean Agent Strategic Reserve was established to enhance customer service by offering the ability to reduce or eliminate downtime with a quick recharge turnaround.
Fire suppression system discharges happen due to fire or accidental discharges due to human error or system malfunction. The purpose of the Clean Agent Strategic Reserve service is to be prepared for any situation.
The Strategic Reserve program allows us to supply fully refurbished and recharged system bottles quickly and cost-effectively. The program's bottles are painted and set aside at our Bowling Green, Ohio facility to be utilized for immediate recharge should there be an emergency or accidental discharge.
A-Gas has an inventory of over 2,000 cylinders that are available for this program. We have a complete DOT regulated cylinder refurbishment center in Bowling Green to provide recertified and painted cylinders that look brand new.
Our Strategic Reserve program is also available to purchase recycled, recertified bulk products to be banked for future needs. Banking purchased agents when the prices are market steady protects against short-term market shortages and unexpected price increases. These agents can be used in conjunction with reserved system bottles for quick recharges or bulk product shipments.