Halon Worldwide
A-Gas provides global solutions for Halon 1301 and Halon 2402.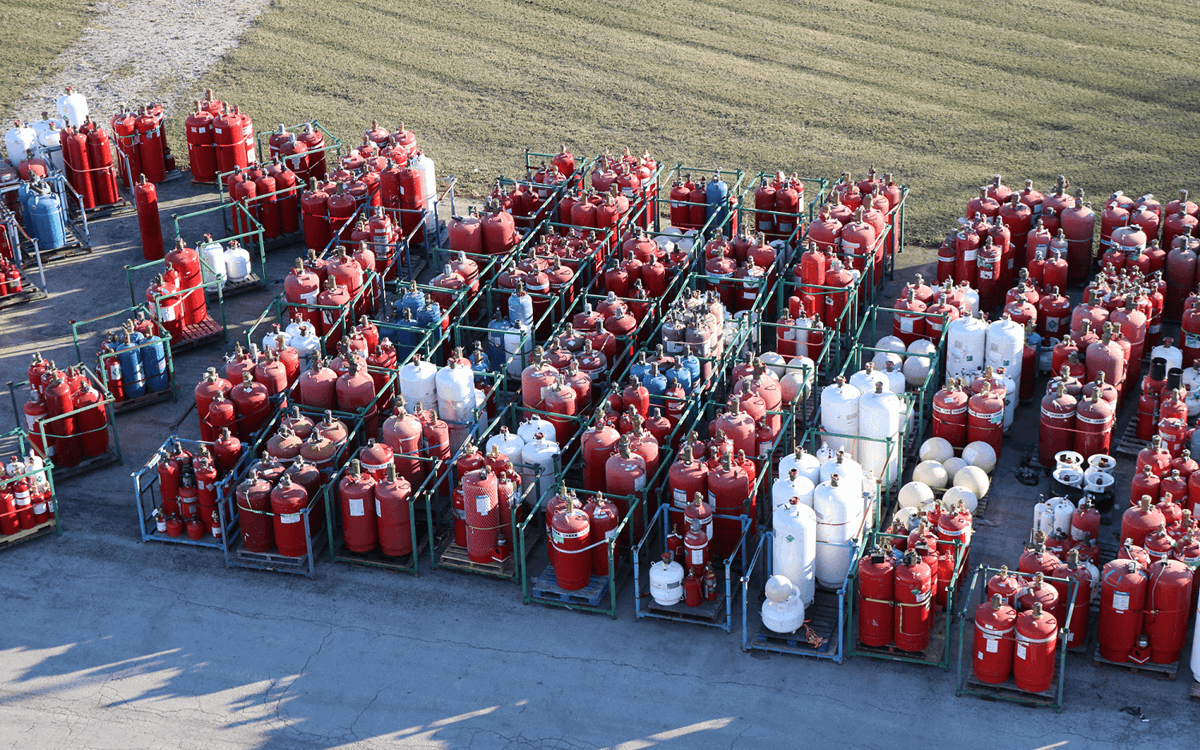 A-Gas provides global solutions for Halon 1301 and Halon 2402. With decades of experience purchasing gas from suppliers around the world, we are happy to help you dispose of your surplus decommissioned agents in the most environmentally responsible way. Over the years we have been able to simplify and expedite the process to provide you with an excellent experience.
The Process of Selling Your Halon to A-Gas
Contact Terri AuFrance to discuss the details of your Halon shipment. You should be prepared to answer a few questions, including:


How much Halon do you have?
What type of Halon is it?
Is the Halon contained in DOT cylinders?
When is the Halon available for shipment?
Do you have end-user information available for each tank you plan to ship?



Once the details have been discussed A-Gas will send you a formal offer for your Halon. This offer will explain payment terms, shipping information, and a timeline.


Fill out the End-User Form below. End-User information must be provided for each tank that you ship. If you have several tanks from one end-user, please put them all on one form. Each end-user form should list all of the tanks removed from that customer. You must also make sure the contact information for each end-user is complete and correct. Do not forget to answer the questions at the bottom of the form! 


You apply for an export permit from your country—A-Gas can assist you with filling out the permit in some cases.


A-Gas applies for a US EPA Non-Objection letter which allows entry into the US. The End-User Forms that you prepared and a copy of your export permit are needed to submit the petition for a Non-Objection letter. Once submitted it can take 10-40 days for the US EPA to reply.


After the Non-Objection notice is granted, you will package the Halon according to the information provided in your Offer from A-Gas. We will coordinate the shipping arrangements and shipping documentation with you.
Minimum Halon amounts are dependent on location. In most cases, the minimum is 2000 kg (200 lb in Canada). If you have less than the minimum quantity, please contact us for solutions.
A-Gas will provide a Certificate of Transfer for your record-keeping, which will certify that the Halon was sent to an EPA Certified facility for proper reclamation and/or destruction according to all laws and regulations.
Please contact Terri AuFrance with any inquiries!