Leadership Team
Our experienced Leadership Team and Executive Board embody and champion the shared A-Gas vision and values.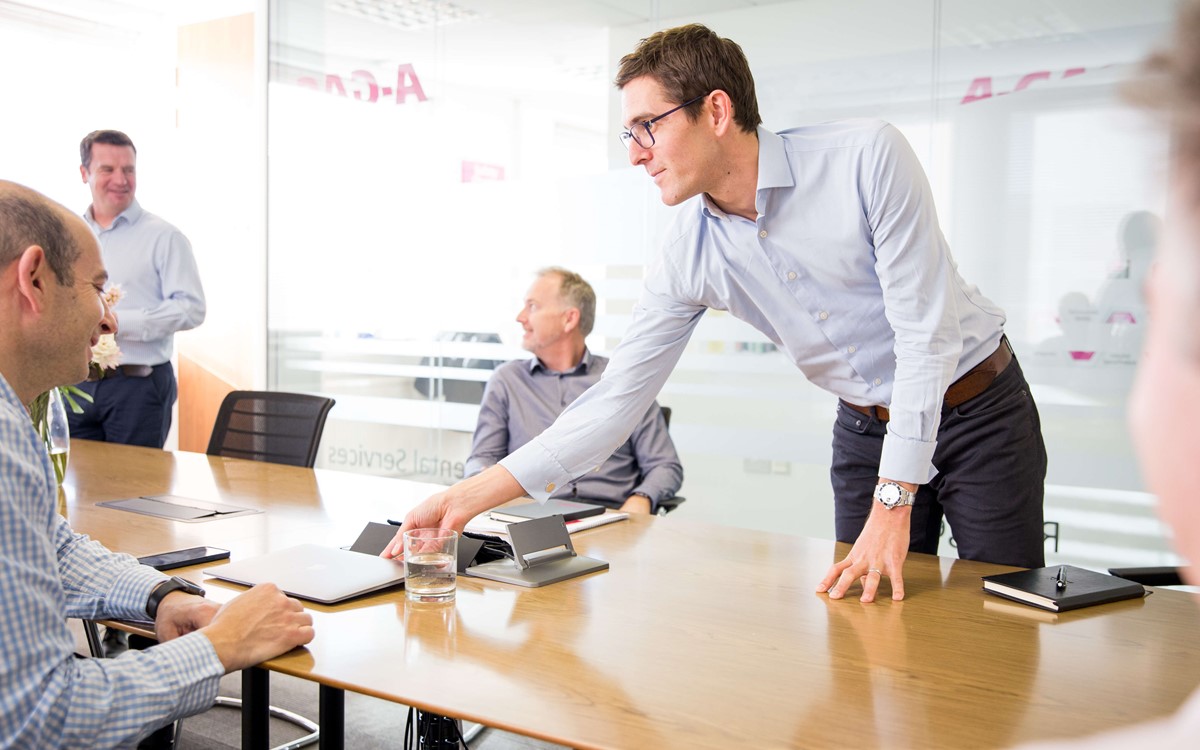 The A-Gas Leadership Team manage the key areas of our business, ensuring that we remain at the forefront of our industry, both in the supply and lifecycle management of refrigerant gases, and in terms of our environmental responsibilities on our journey to reach net-zero by 2035.
Jack Govers, Chief Executive Officer
Jack Govers is the Chief Executive Officer of the A-Gas Group. In this role, Jack has overall leadership of A-Gas, from strategy development to execution.
The A-Gas purpose, "building a sustainable future", inspires him daily, as he looks upon the huge opportunities A-Gas has to contribute to the transition to a lower carbon HVAC industry.
Jack joined A-Gas in 2021, as its third CEO in 30 years. He was previously President and CEO, Europe and Global Markets for Aleris, a global leader in high-performance, aluminium-rolled products. Aleris was acquired in 2020 by Novelis. Prior to that, Jack served as General Manager, Global Forms for SABIC, one of the world's leading petrochemical producers. Jack became part of the SABIC team following the company's acquisition of GE Plastics in 2007. He spent 15 years at General Electric, holding various leadership positions in Operations, Business Development, Sales and Marketing across GE Plastics, GE Capital, and GE Corporate.
Jack holds a Master of Science degree in Mechanical Engineering from the University of Technology in Delft, The Netherlands and graduated as a Navy Officer from the Royal Navy Institute in Den Helder, The Netherlands.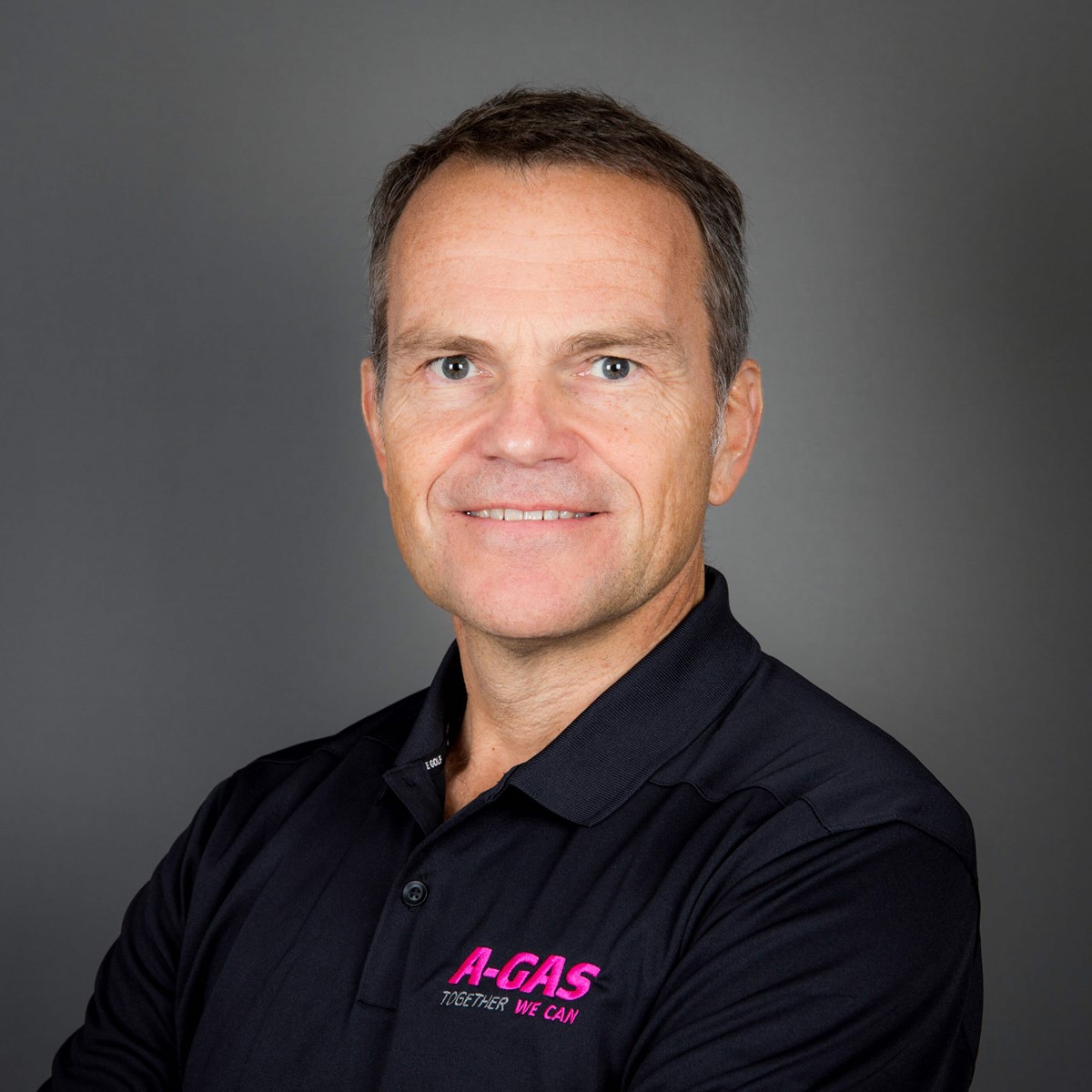 Richard Stewart, Group Chief Financial Officer
Richard Stewart is the Chief Financial Officer of the A-Gas Group. His role is to lead the financial management and control of the business, as well as managing and developing our partnerships with key financial stakeholders. Richard also has Board level responsibility for M&A, Risk, Legal and Business Systems.
During his time at A-Gas, Richard has had the privilege of working with an amazing group of people, as well as being part of A-Gas' exciting environmental journey as the business navigates building a more sustainable future. The opportunities in the circular economy and ESG space act as a huge personal motivation to him in enabling the business to thrive and succeed in the future. A-Gas has a meaningful part to play in helping the industry tackle the challenges of climate change.
Richard joined A-Gas in 2013 and became Group CFO in early 2014. Prior to working at A-Gas, Richard spent seven years as a private equity investor at Lloyds Development Capital (LDC), a previous investor in A-Gas. Richard started his career at KPMG, where he spent a total of 10 years, in an M&A advisory role after achieving his Accountancy qualification in the late 1990s.
Richard holds a BA (Hons) in Economics and an MA in Finance & Investment from the University of Exeter. His post-graduate qualifications include an ACA (attained whilst at KPMG) and FSI (Fellow of the Securities Institute).
Louise McCann, Group Commercial Director and Managing Director Asia-Pacific
Louise McCann is the Commercial Director for the A-Gas Group and Regional Managing Director for Asia Pacific.
Key aspects of this role include implementing initiatives to expand refrigerant recovery practices and supporting global customers in fulfilling their sustainability goals through lifecycle refrigerant management. Given she is located in Melbourne, Australia, Louise also has direct responsibility for the Asia-Pacific region.
Louise is motivated by the opportunity to make a measurable impact to the environment through an industry which has been largely overlooked.
Louise joined A-Gas in 2005, following 10 years within the energy industry at PowerGen in the UK and Yallourn energy trading in Australia. Her interest in carbon mitigation through emissions trading initiatives then commenced. At A-Gas, she had several leadership roles, including MD for Australia and most recently MD commercial in the Americas.
Louise graduated with an MA in Management and Economics from the University of Aberdeen, Scotland.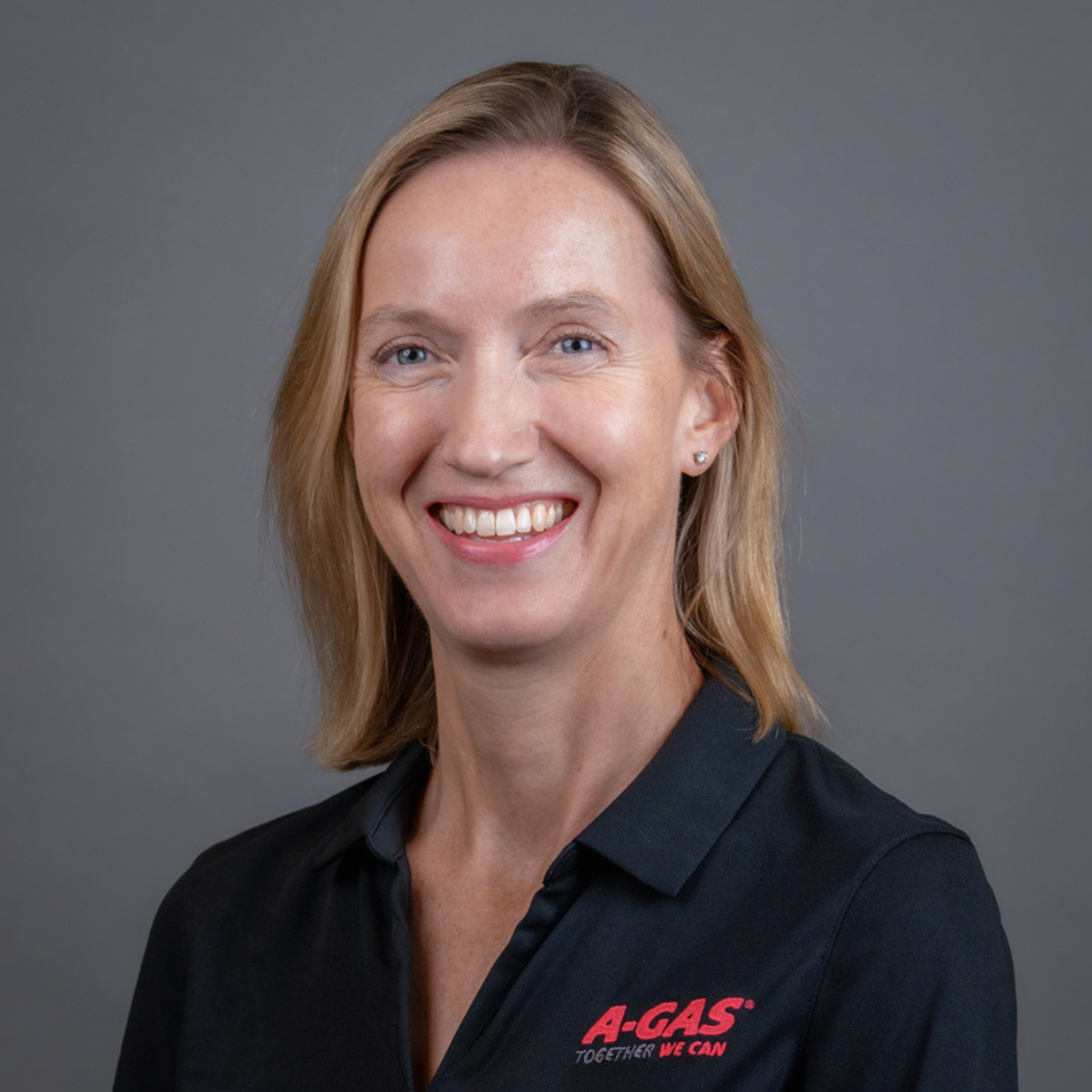 Ken Logan, Group Sustainability and Regulatory Director
Ken Logan is the Sustainability, Regulatory and Marketing Director of the A-Gas Group. In this role, Ken formulates the sustainable future of the company through a deep understanding of the global regulatory landscape, which has become the principal driver in marketing the company's products and services globally.
His motivation comes from seeing the future opportunities within the ever-evolving environmental regulatory backdrop and translating these into new and more sustainable business streams.
Ken joined A-Gas in 2000, initially as the Business Director for the UK, then moving to  Managing Director. Following this, Ken relocated to the USA, as Regional President of A-Gas in the Americas, when A-Gas acquired its first companies in the territory. On returning to the UK, Ken joined the A-Gas Executive Team as Group Commercial Director. He then began his current role as Group Sustainability and Regulatory Director in 2022.
Ken is a qualified as a HVACR Engineer and is privileged to have spent his career over three different continents, all the while remaining within the wider cooling industry.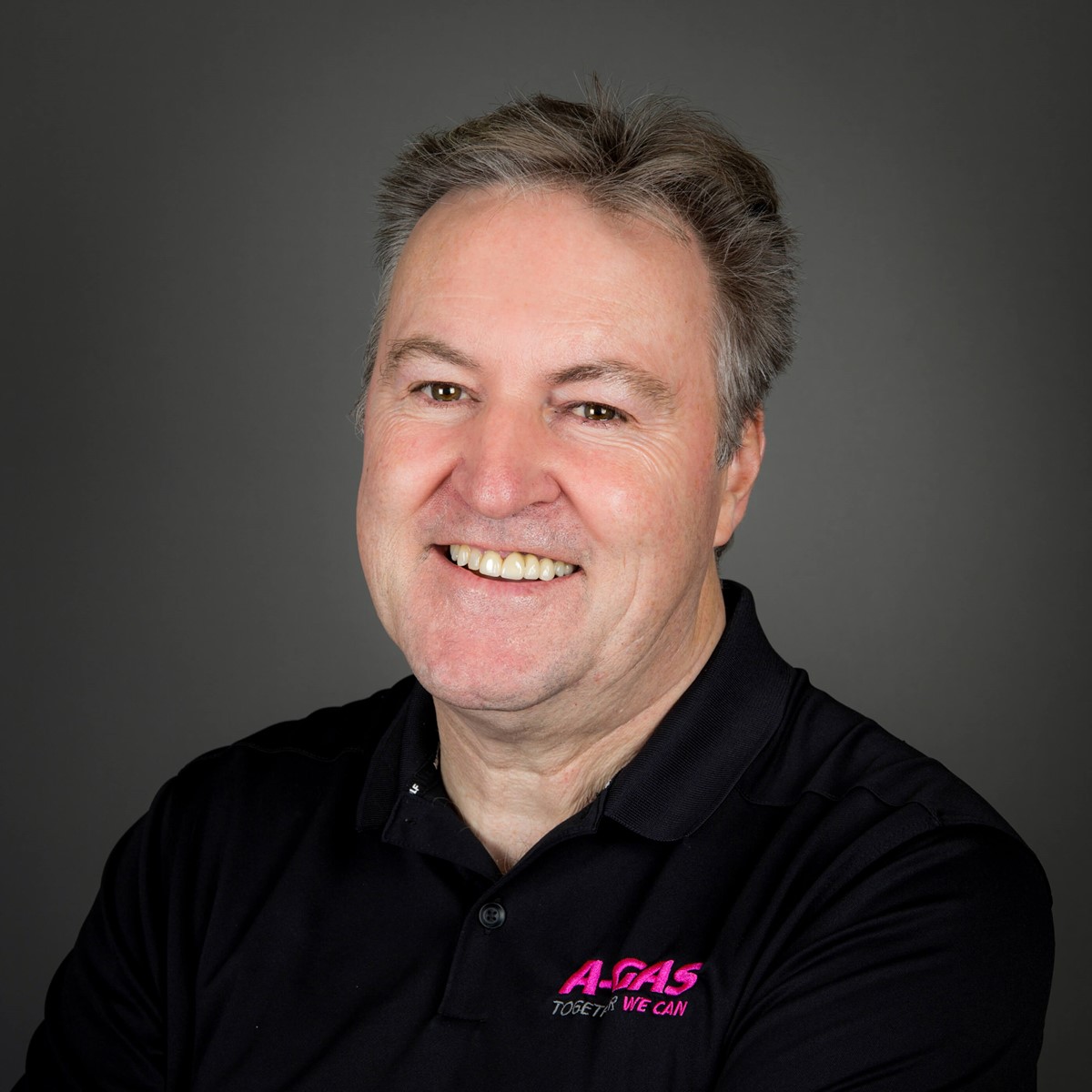 Johnny Scott, Group Operations Director
Johnny has been with A-Gas for more than twenty five years, developing in that time a ground-up understanding of our operations across all regions and serving in a variety of leadership roles. 
In his current role as Group Operations Director, Johnny serves as a champion of our Zero Harm culture and leads the drive for Business Excellence. He is responsible for setting the standards that govern our approach to Safety, Quality and the Environment, as well as Engineering, and supporting our regional Operations teams in executing the company strategy, developing best practice and driving continuous improvement. He is passionate about the people at A-Gas, supporting their development and helping others to succeed, always hunting for failures, and seeking out ways to improve.
Johnny began his career at A-Gas in 1996, joining our South African business in its very early days in a Technical Support role. He worked his way up the ranks of the business, serving for seven years as Head of Operations and then 11 years as Managing Director in global capacities, before being invited to join the Group Executive Board in 2018 as Group Operations Director.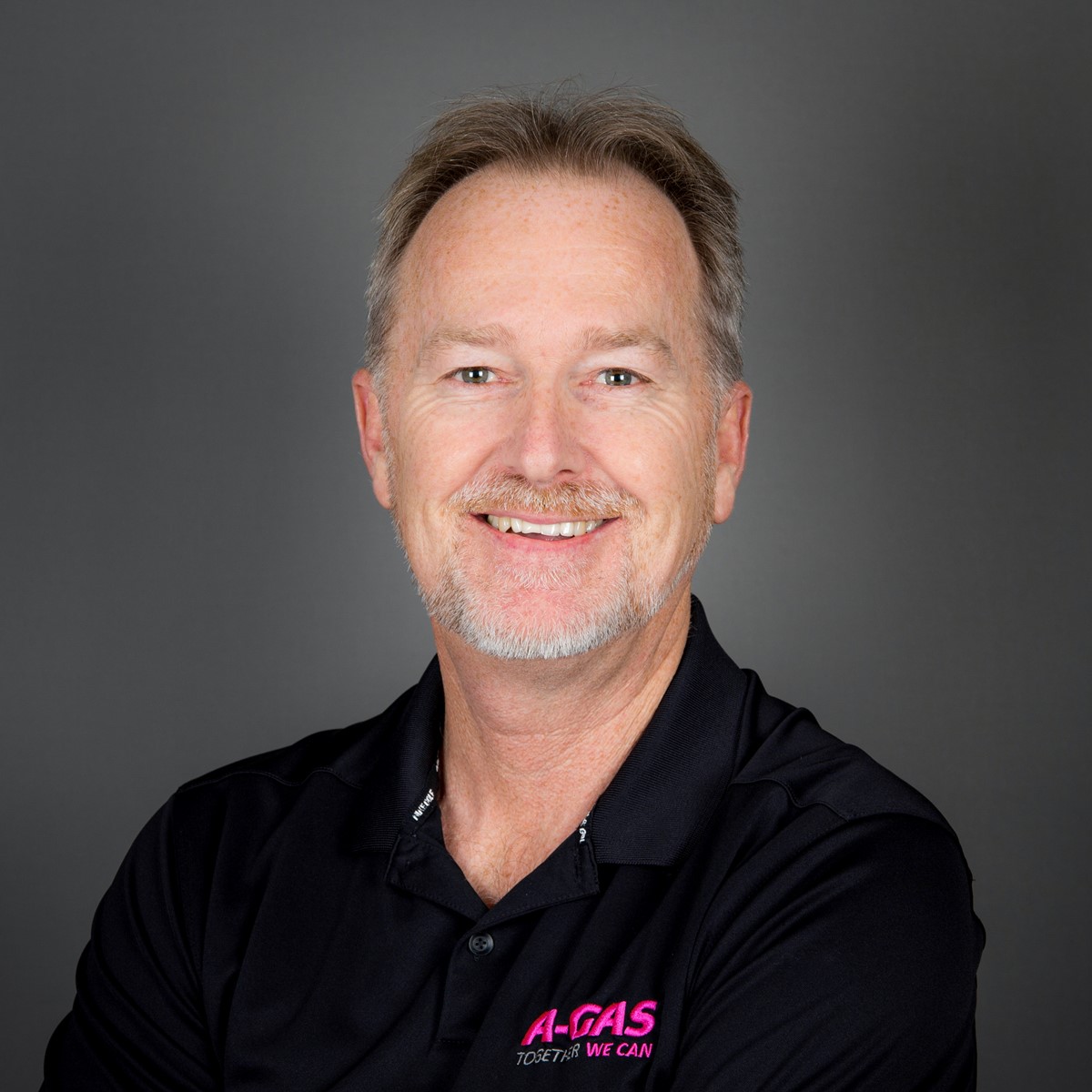 Pete Latham, Group Strategy and M&A Director
Pete Latham is the Strategy and M&A Director for the A-Gas Group. In his role he is responsible for defining and executing the long-term strategy of the Group, as well as sourcing and delivering on acquisitions for the business.
Pete joined A-Gas in 2018. Prior to this, Pete had a career in Corporate Finance, Lead Investing and Acquisitions at Ernst & Young and Lloyds Development Capital Private Equity (LDC). Pete was an A-Gas Board Representative for LDC during their time as investor in A-Gas between 2011 and 2017.
Pete is motivated to continue the success and growth of the A-Gas business, having seen its development initially as an outside investor, and now in house as an employee. The ongoing development of A-Gas as a leading sustainability enabler in the HVAC industry is important to Pete, as is delivering on ambitious growth plans whilst retaining the culture of the organisation.
Pete holds a degree in History from the University of Birmingham, and is a Chartered Accountant.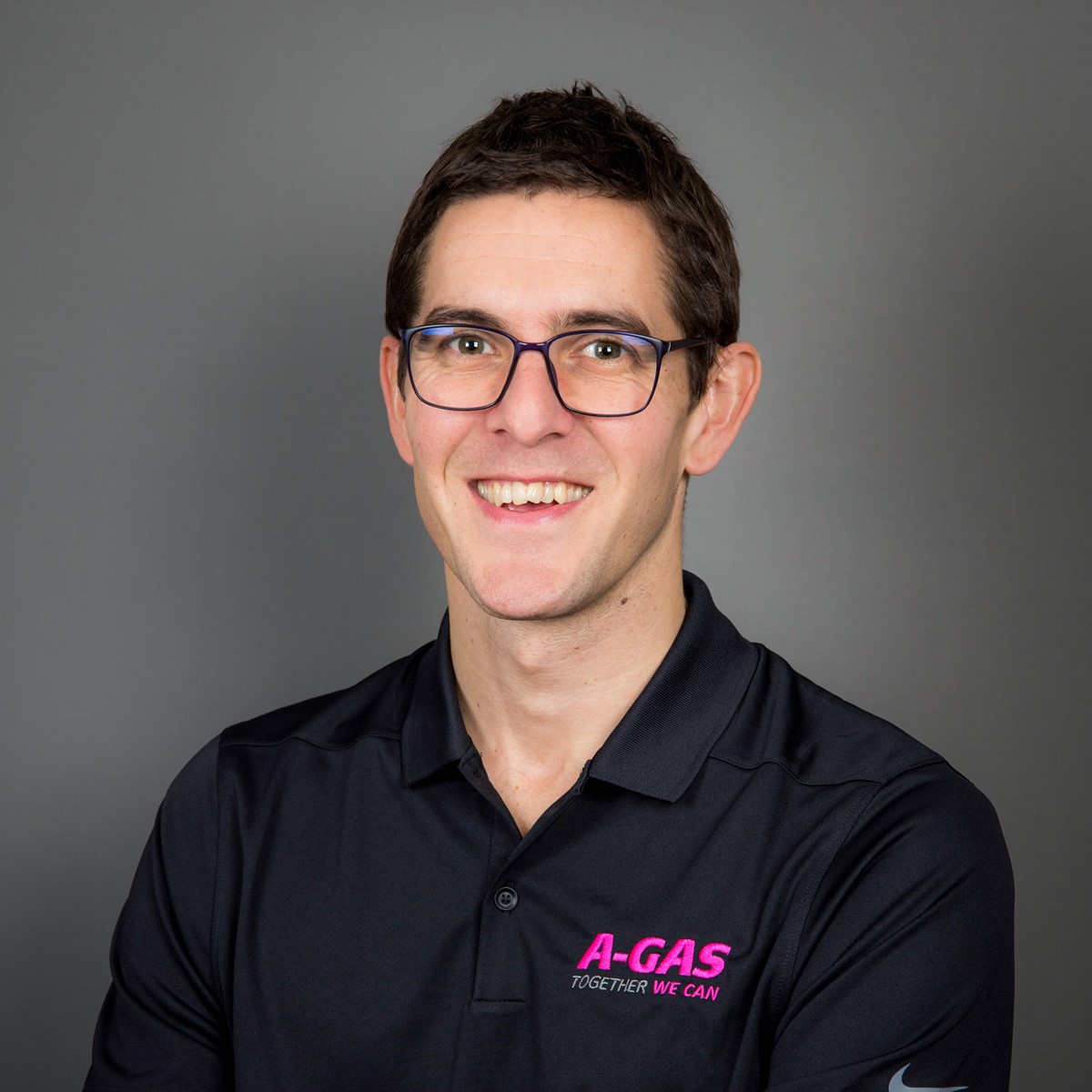 Mike Armstrong, Managing Director and President, Americas
Mike Armstrong is the President and Managing Director of A-Gas in the Americas. In this role, Mike is responsible for strategy development, business execution, and technology deployment in the rapidly growing Americas marketplace.
The ability to deploy A-Gas technology and people in the market is a core focus for Mike, as customers look for more environmentally sustainable products and services. The industry looks to A-Gas to provide unique solutions, and Mike enjoys elevating A-Gas' 'can-do' spirit in the region every day and in the long term.
Mike joined the Americas team in 2016, as its first Chief Operating Officer, and assumed leadership responsibilities as the President of A-Gas in the Americas in 2017. Prior to that, Mike served for over 15 years in a variety of Engineering, Commercial, and Operational leadership roles with Linde, a global leader in the industrial gas market.
Mike holds a Master of Business Administration from the Kellogg School of Management at Northwestern University, a Bachelor of Science from the United States Military Academy at West Point and served 6 years as an active-duty Army Officer in Europe and the United States.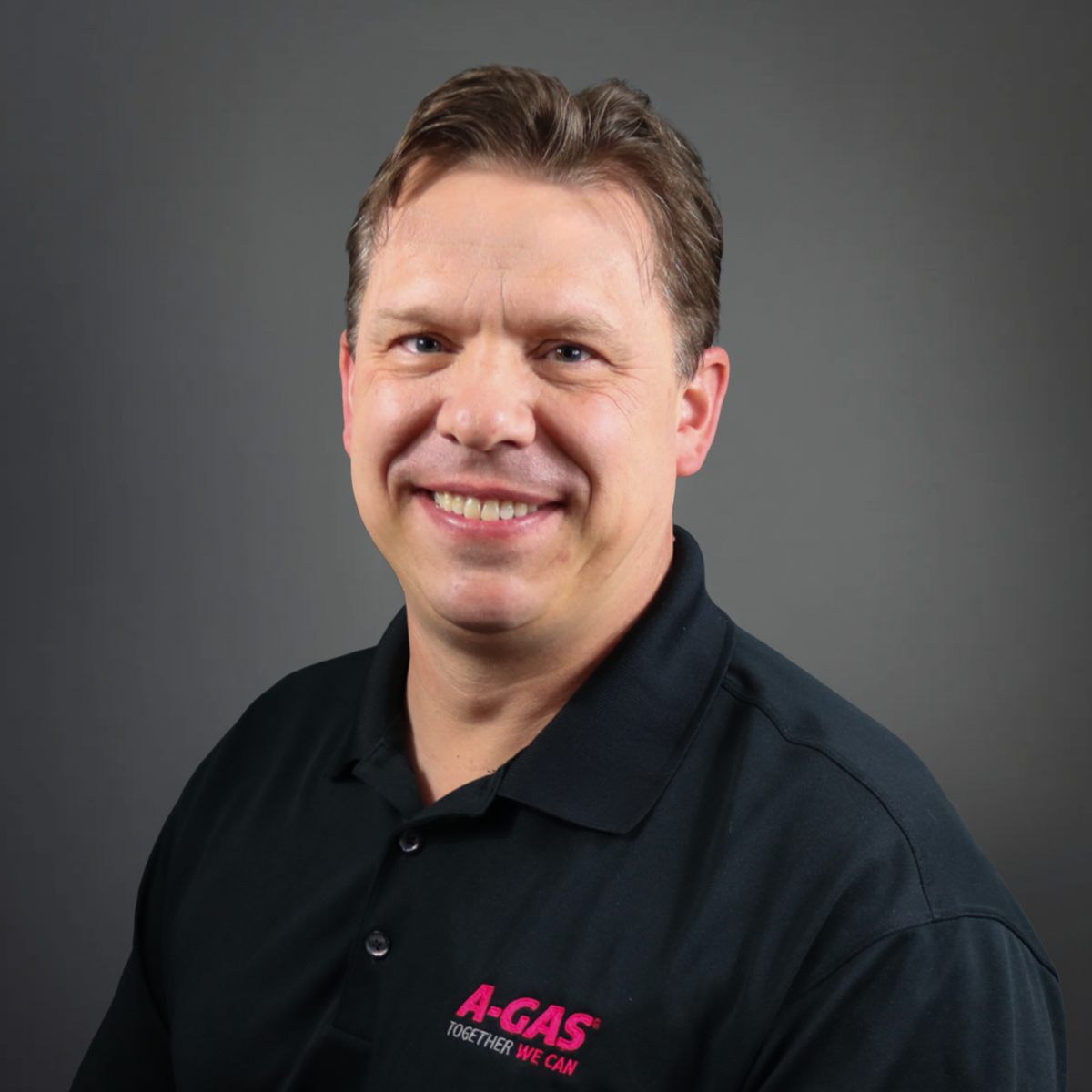 John Ormerod, Managing Director Europe
John Ormerod is the Managing Director of A-Gas' European Region and is responsible for delivery of the strategy in Continental Europe and the UK.
John has helped A-Gas navigate the rapid change in environmental legislation in the HVAC sector. He believes that A-Gas is in a unique position to influence and help develop sustainable solutions for a better and brighter future; this challenge keeps him motivated and focused.
John joined A-Gas in the UK in 2009, having previously spent 15 years in the Industrial Gas and HVAC Wholesale sectors in South Africa and the UK. John was appointed Managing Director of the UK business in 2013 and led the expansion of A-Gas in Europe through acquisitions in the Netherlands, Germany, and Italy.
John is a Chemical Engineer and has an MBA from Edinburgh Business School.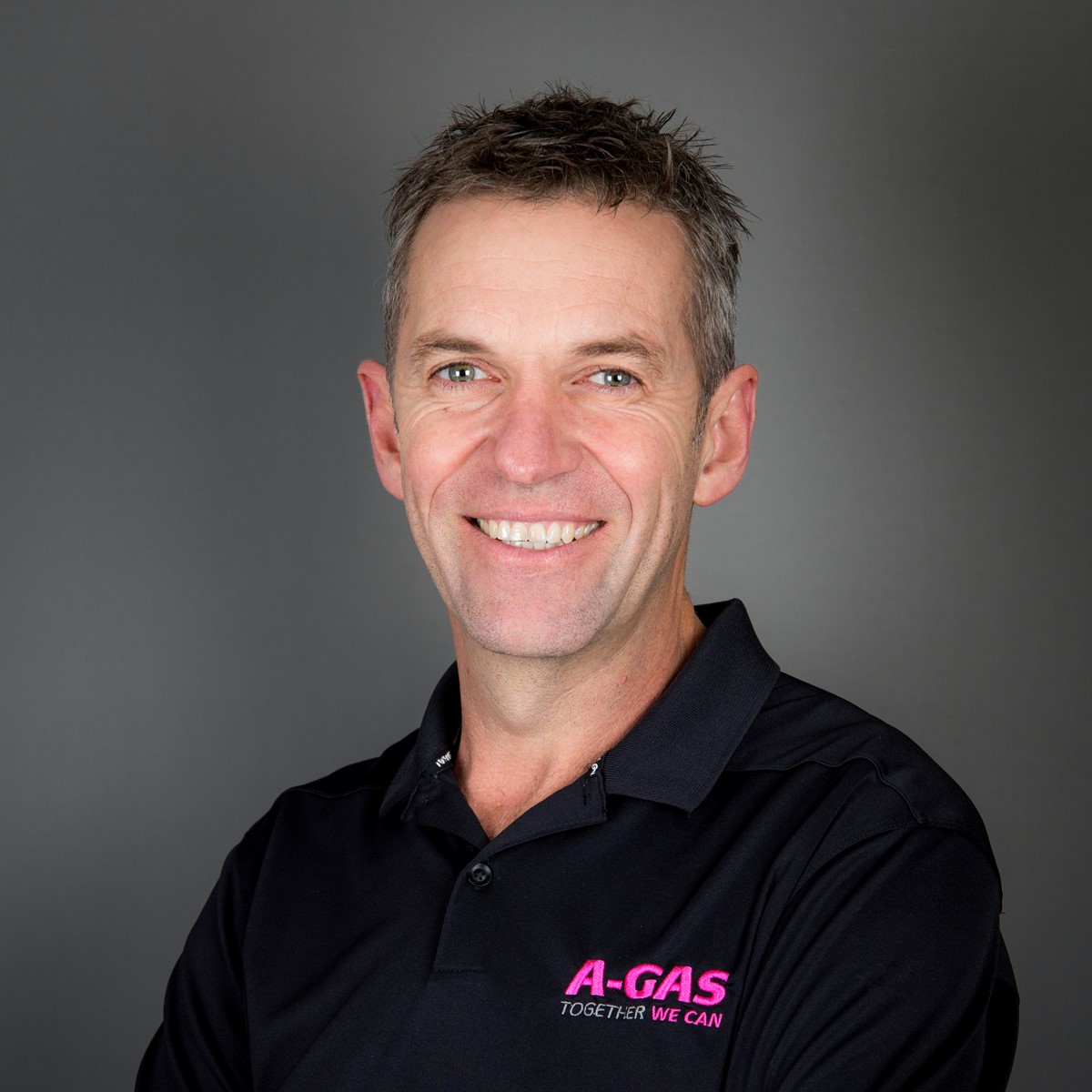 Our Net-Zero Pledge
A-Gas is committed to becoming a net-zero company by 2035. It is an ambitious target that cannot be achieved alone, but Together, We Can.