Leadership Team
Our experienced Leadership Team and Executive Board embody and champion the shared A-Gas vision and values.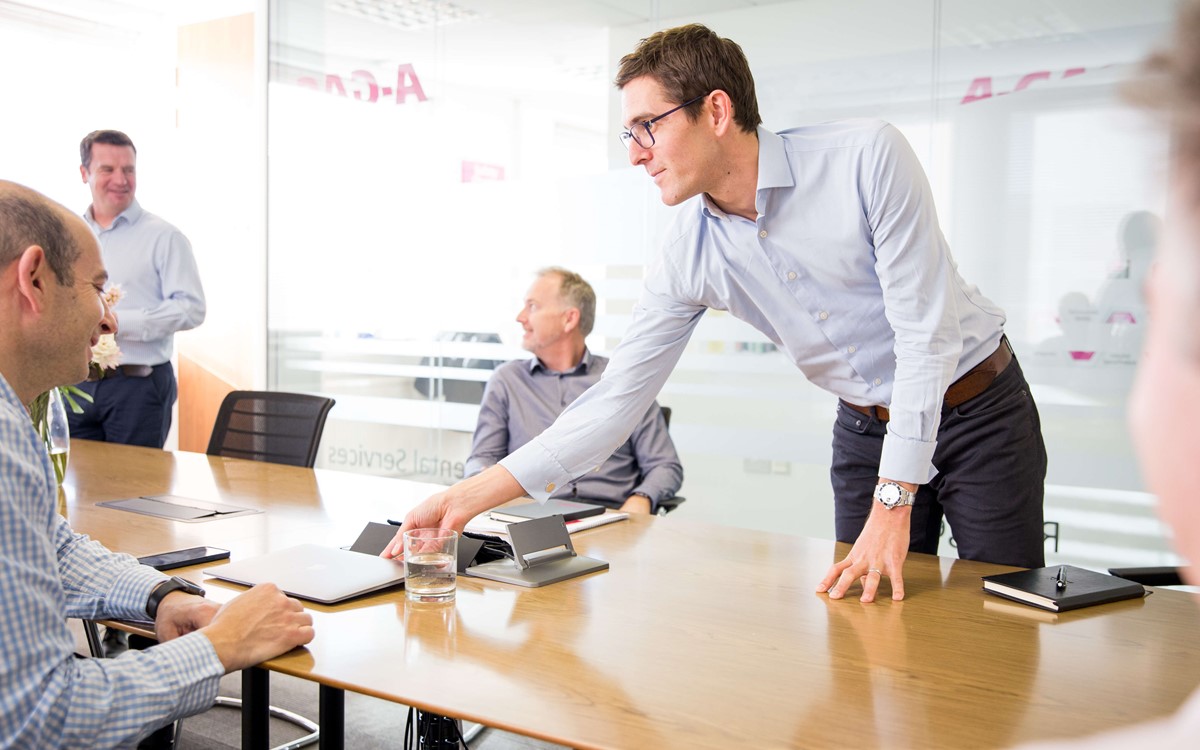 The A-Gas Leadership Team manage the key areas of our business, ensuring that we remain at the forefront of our industry, both in the supply and lifecycle management of refrigerant gases, and in terms of our environmental responsibilities on our journey to reach net zero by 2035.
Jack Govers, Chief Executive Officer
Jack Govers is the Group Chief Executive Officer of the A-Gas Group.  
Jack was previously President and CEO, Europe and Global Markets for Aleris, a global leader in high-performance aluminium rolled products. In this capacity, he was leading a global business unit focused on growing and innovating with customers in the automotive, aerospace, and industrial markets. Aleris was acquired in 2020 by Novelis.
Prior to that Jack served as general manager, Global Forms for SABIC, one of the world's leading petrochemical producers. He also previously served as general manager of SABIC's global sheet and film business, where he also had management board oversight for the Europe region for SABIC Innovative Plastics.
Jack became part of the SABIC team following the company's acquisition of GE Plastics in 2007. He spent 15 years at General Electric, holding various leadership positions in operations, business development, sales and marketing across GE Plastics, GE Capital, and GE Corporate.
Jack holds a Master of Science degree in Mechanical Engineering from the University of Technology in Delft, The Netherlands and graduated as a Navy officer from the Royal Navy Institute in Den Helder, The Netherlands.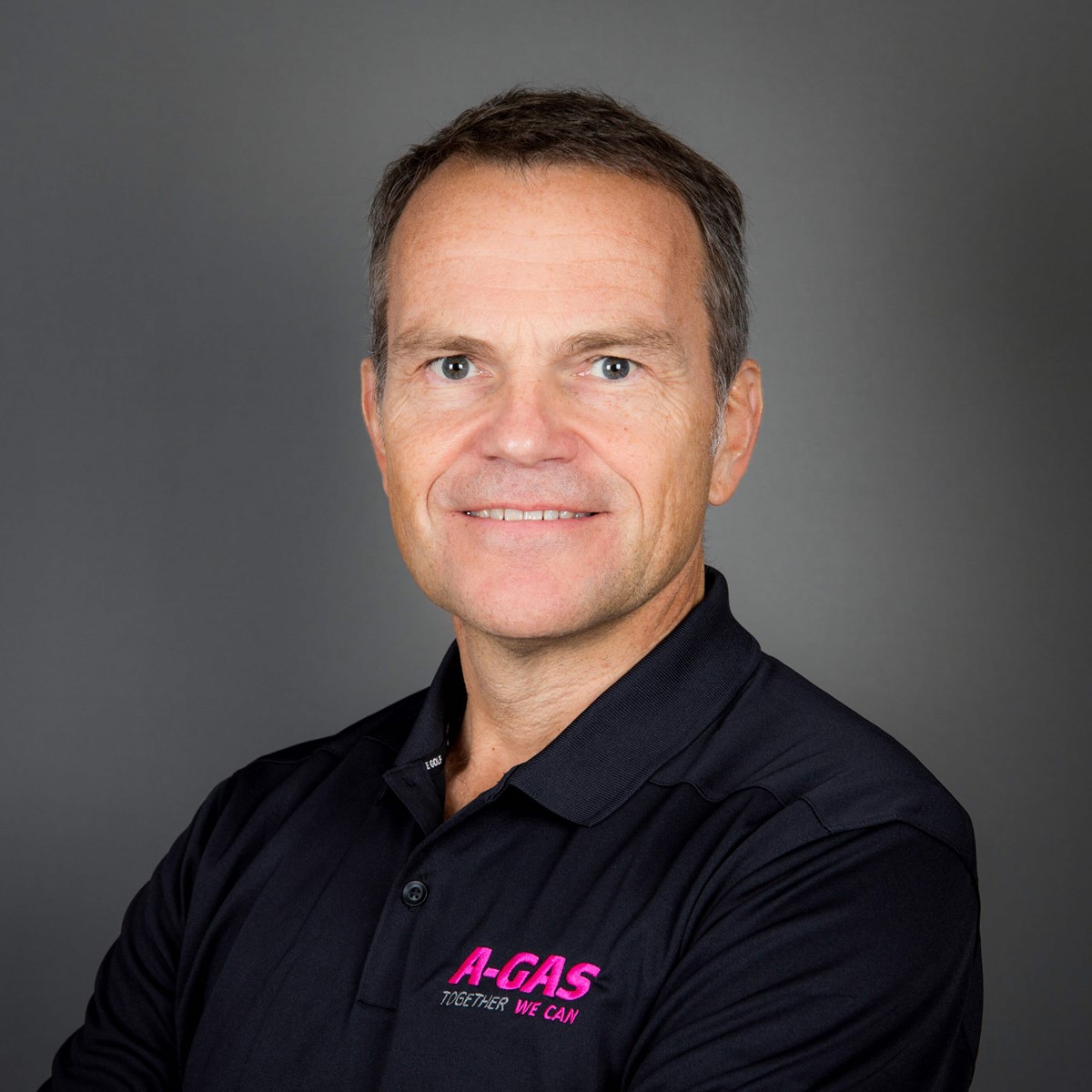 Richard Stewart, Group Chief Financial Officer
Richard Stewart joined A-Gas in 2013 and shortly thereafter became the Group Chief Financial Officer in 2014.
In his role as Group Chief Financial Officer, Richard has ultimate responsibility for financial management, control and reporting for the A-Gas Group and additionally, is a member of the A-Gas Group Executive Team and the Board of Directors. Alongside this, Richard is also involved in setting and helping to deliver the Group's strategic plans including large capital investments, mergers and acquisitions and launching A-Gas as a business into new territories. Further to his role as Group Chief Financial Officer, Richard is also the Board sponsor for M&A, Business Systems and Legal, Risk and Compliance.
Prior to working at A-Gas, Richard was an Investment Director with Lloyds Development Capital and spent 10 years at KPMG, in an M&A advisory role following his financial training in the late 1990s.
Louise McCann, Group Commercial Director and Managing Director Asia-Pacific
Louise McCann joined A-Gas in 2005, after graduating with an MA in Management and Economics from the University of Aberdeen and spending 10 years working in the energy industry in the UK and Australia, in a variety of commercial roles with a focus on renewable energy & energy trading.
Since 2005, Louise has held a number of roles in the A-Gas business and is now A-Gas Group Commercial Director. During her time at A-Gas, Louise has supported customers during periods of regulatory change in various regions, in line with their corporate commitments. As Group Commercial Director, Louise's primary objective is to lead the global commercial team in supporting customers in fulfilling their sustainability goals through refrigerant lifecycle management.
In 2015, Louise became Managing Director of A-Gas Australia, followed by re-locating to Canada in 2019 after accepting the role of Managing Director of A-Gas Canada where she helped establish the business on the ground. Since then, Louise relocated to Dallas, Texas in 2021 when her role was extended to include all commercial responsibilities for North America. In 2023, Louise became Group Commercial Director and relocated back to Melbourne, Australia.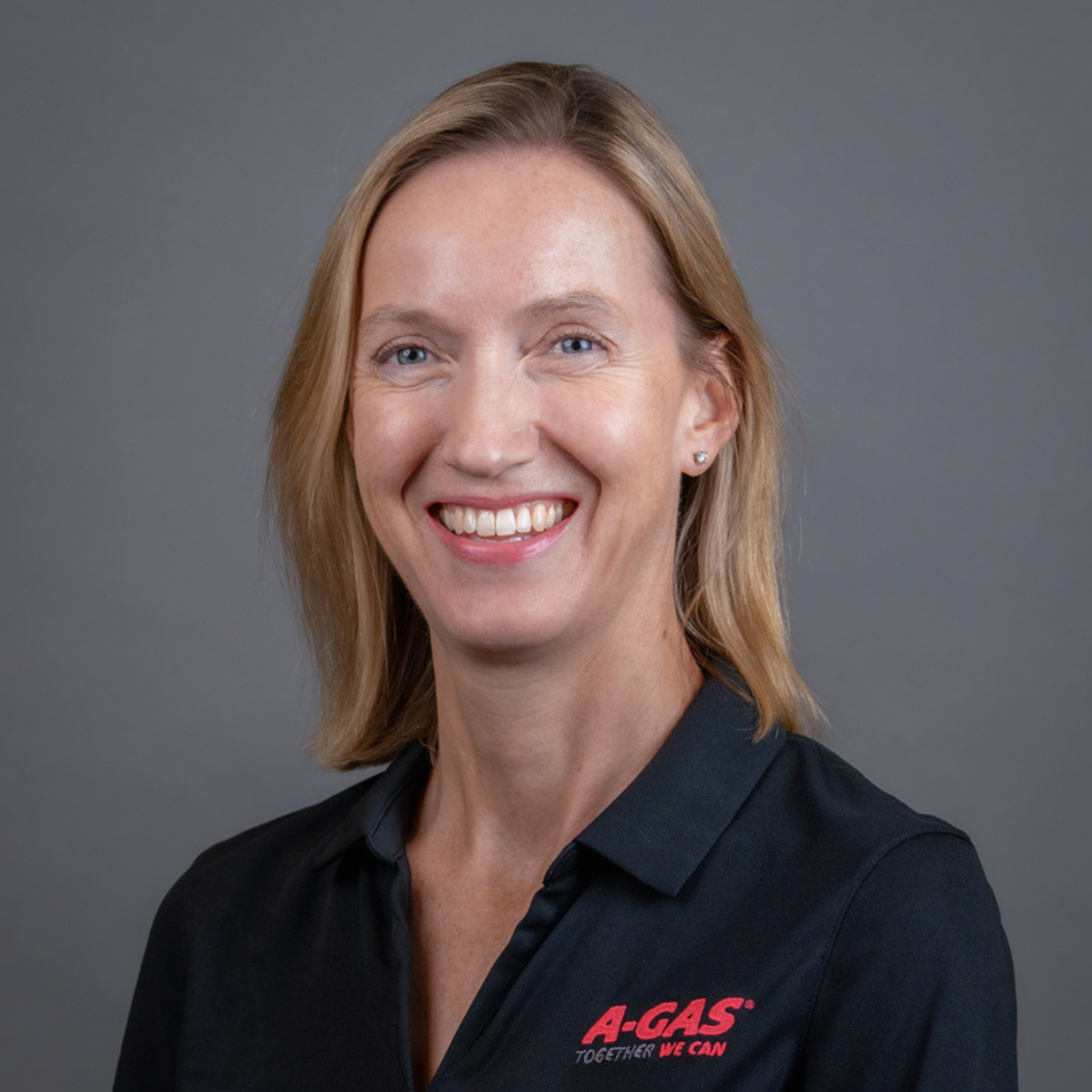 Ken Logan, Group Sustainability and Regulatory Director
Ken Logan joined the A-Gas team in the UK in 2000, having previously worked in the OEM and wholesale sectors of the HVAC industry in both South Africa and Europe. Ken was promoted to Business Director in 2003, where he initiated the start-up of what is now the A-Gas Environmental Services SBU. Ken was subsequently appointed as Managing Director of the UK business, serving between 2006 and 2012.
Next up, Ken re-located to the USA in 2013, on a 3-year secondment, to take on the new role of Regional President. Ken was responsible for integrating the (then) three A-Gas entities into one and played a key role in establishing A-Gas' long-term circular economy vision, through start-ups and further acquisitions.   
On returning to the A-Gas head office in the UK during 2016, he became an A-Gas Group Director and Executive Board Member, with responsibility for the company's Regulatory, Commercial, Marketing and latterly Sustainability functions.
Ken is a member of various industry professional bodies and has a particular interest in the commercial development of lower carbon, circular-economy processes, and sustainable solutions.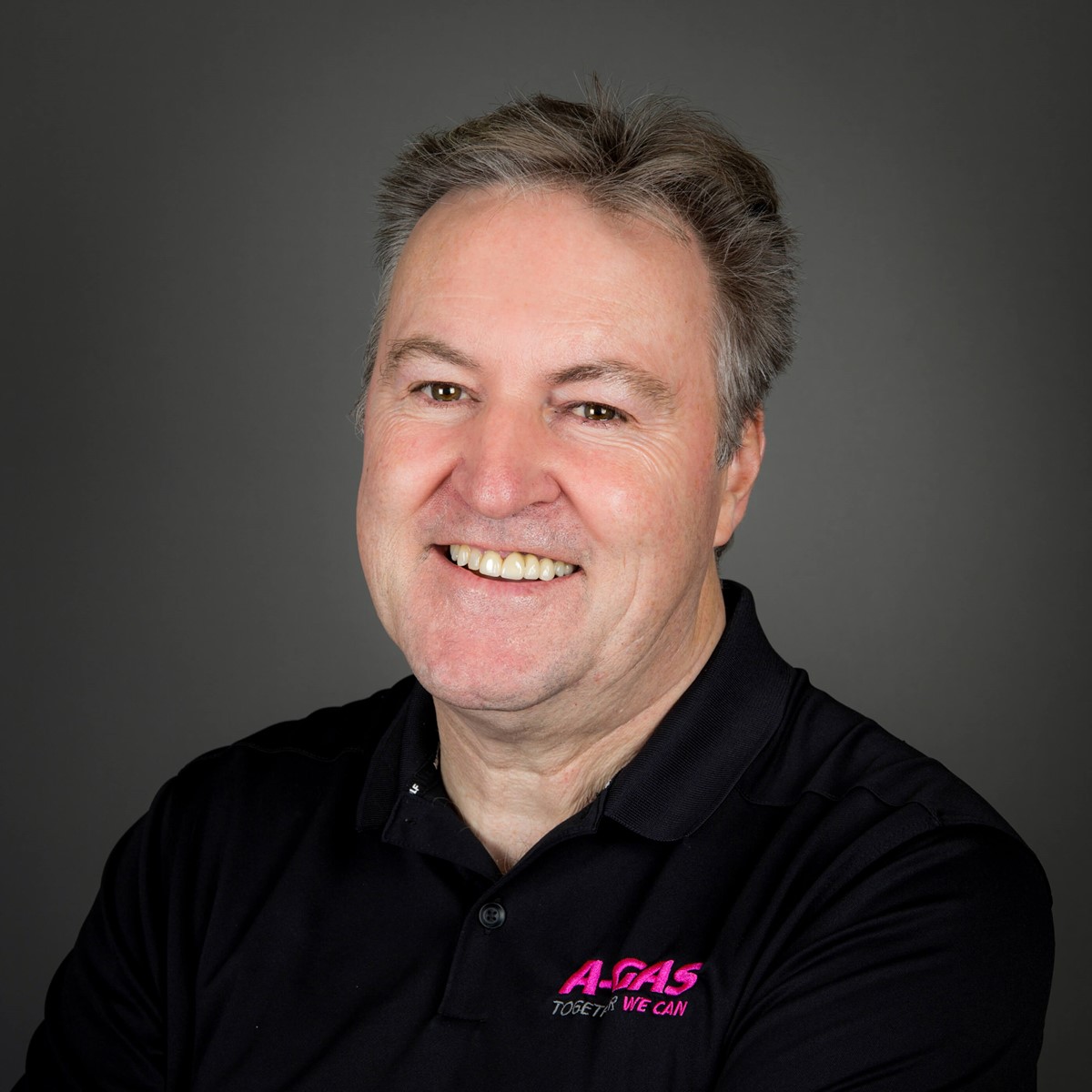 Johnny Scott, Group Operations Director
Johnny Scott has recently celebrated his 25-year anniversary with A-Gas, having joined the Group in 1996, starting off in a junior technical role within the Operations team for A-Gas in South Africa.
Since that early start, Johnny has worked his way up the ranks of the business, gathering experience in all our regions and within several different leadership roles, culminating in his appointment to the A-Gas Group Executive Board in 2018. Johnny was Head of Operations for South Africa for 7 years and Managing Director of that business for a further 11 years, but also completed a year-long secondment as Commercial Manager for our UK business in between.
In his capacity as an Executive Board member, Johnny has global responsibility for SQE, Operations and Engineering. Throughout his tenure with the Group, Johnny has managed multiple regions within the A-Gas Group, including the Americas, South Africa, and Asia-Pacific, while championing A-Gas' culture of Zero Harm and Operational Excellence.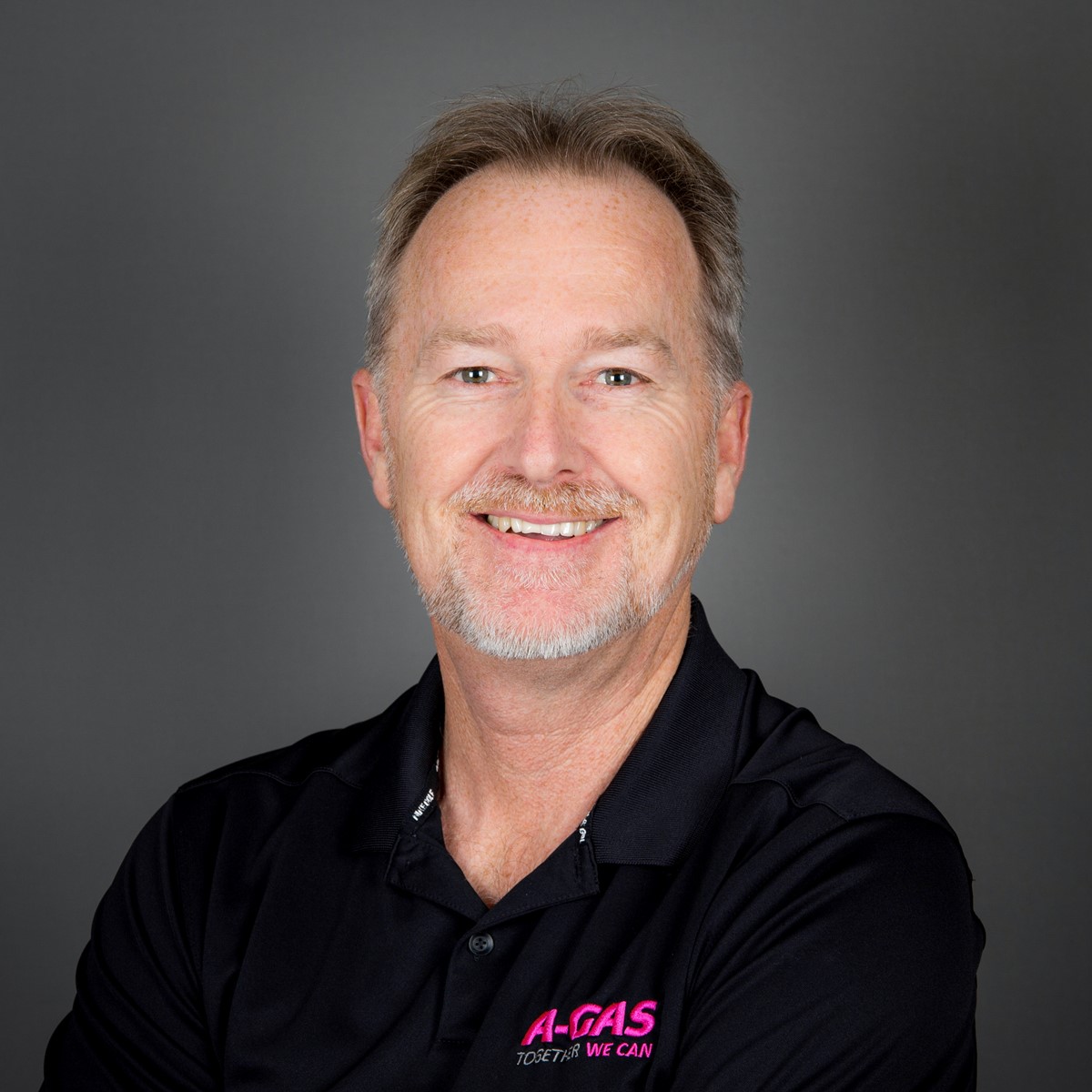 Pete Latham, Group Strategy and M&A Director
Pete Latham joined A-Gas in 2018. Prior to this, Pete had been a Board Representative for LDC during their time as investor in A-Gas between 2011 and 2017. In addition to this, Pete has a background in Corporate Finance, Lead Investing and Acquisitions from a career at Ernst & Young and Lloyds Development Capital Private Equity.
At A-Gas, Pete's role is to source and deliver acquisitions and disposals for the business, as well as develop the long-term strategy and business development for the global business.
Pete has also been part of the A-Gas Sustainability Taskforce, helping the company globally to deliver on its sustainability commitments.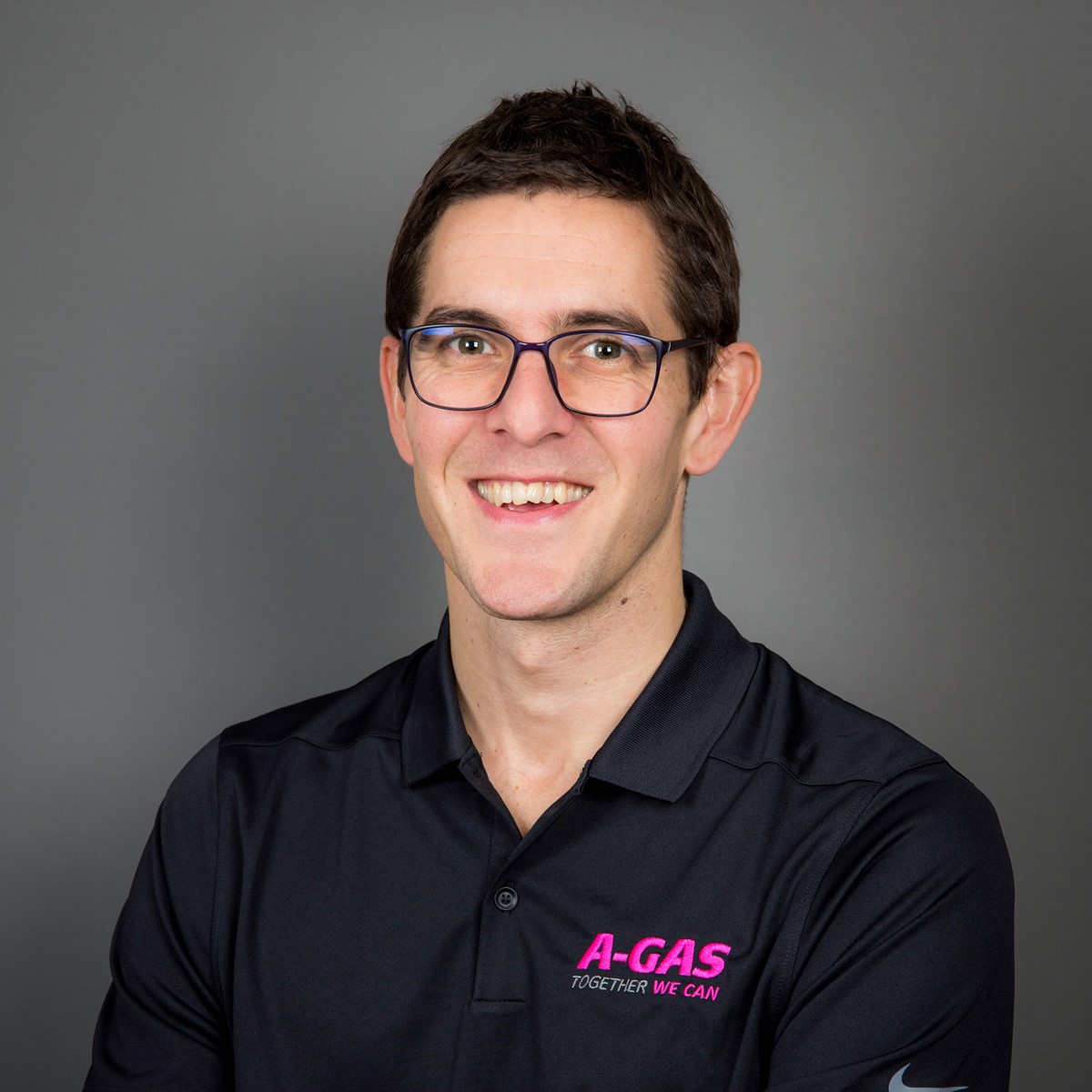 Mike Armstrong, Managing Director and President, Americas
Mike Armstrong joined A-Gas in the Americas as its Chief Operating Officer in 2016, after spending over 15 years with the gases industry across the US, in a variety of engineering, operations, and commercial leadership positions.  In 2017, he was appointed to President of A-Gas in the Americas and has led the region's rapid growth, key acquisitions, and strategic investments in cutting-edge reclamation technology. 
Mike graduated from the United States Military Academy at West Point with a Bachelor of Science and holds a Master of Business Administration from Northwestern University's Kellogg School of Management. Mike is active in the local community, supporting Rotary International, the American Legion, veterans outreach programs, and local mentoring programs.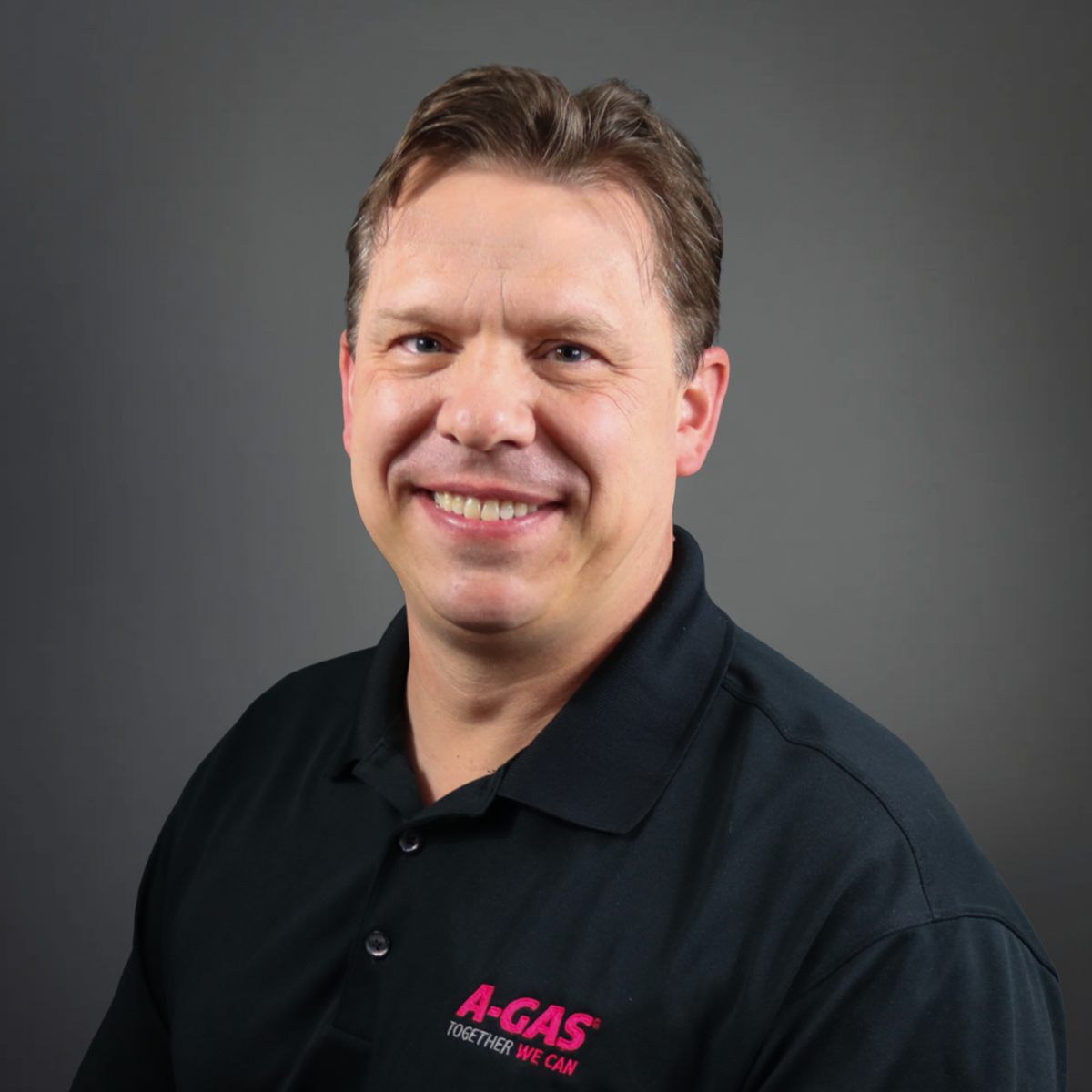 John Ormerod, Managing Director Europe
John Ormerod joined A-Gas in the UK in 2009, having previously spent 15 years in the Industrial Gas and HVAC Wholesale sectors in South Africa and the UK. John was appointed Managing Director of the UK business in 2013 and led the expansion of A-Gas in Europe through acquisitions in the Netherlands, Germany, and Italy.
John is a member of the Institute of Refrigeration and has been a Council member of the British Compressed Gas Association since 2013. John is a Chemical Engineer and has an MBA from Edinburgh Business School.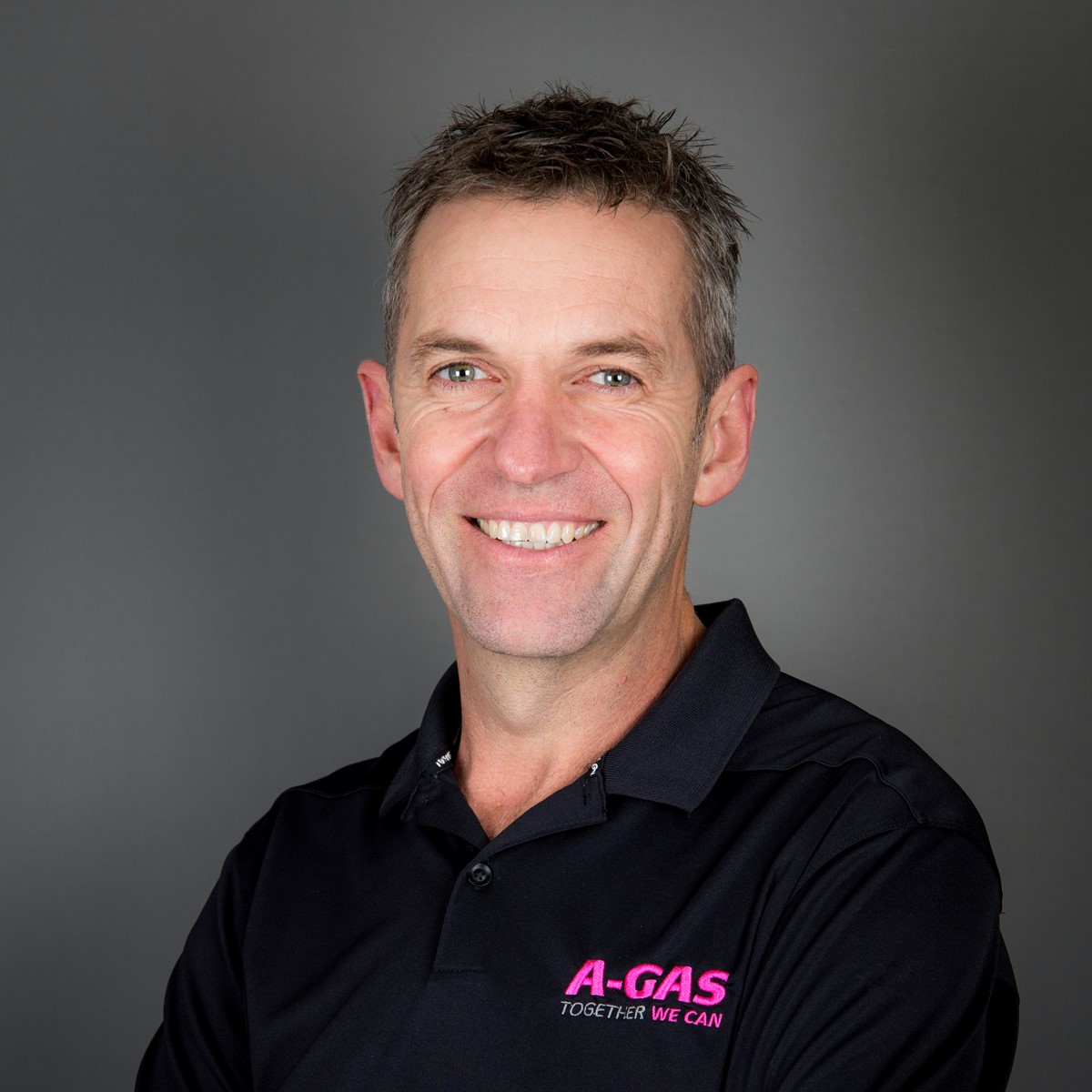 Our Net-Zero Pledge
A-Gas is committed to becoming a net-zero company by 2035. It is an ambitious target that cannot be achieved alone, but Together, We Can.