Hear from Rapid Recovery® and Rapid Exchange® Customers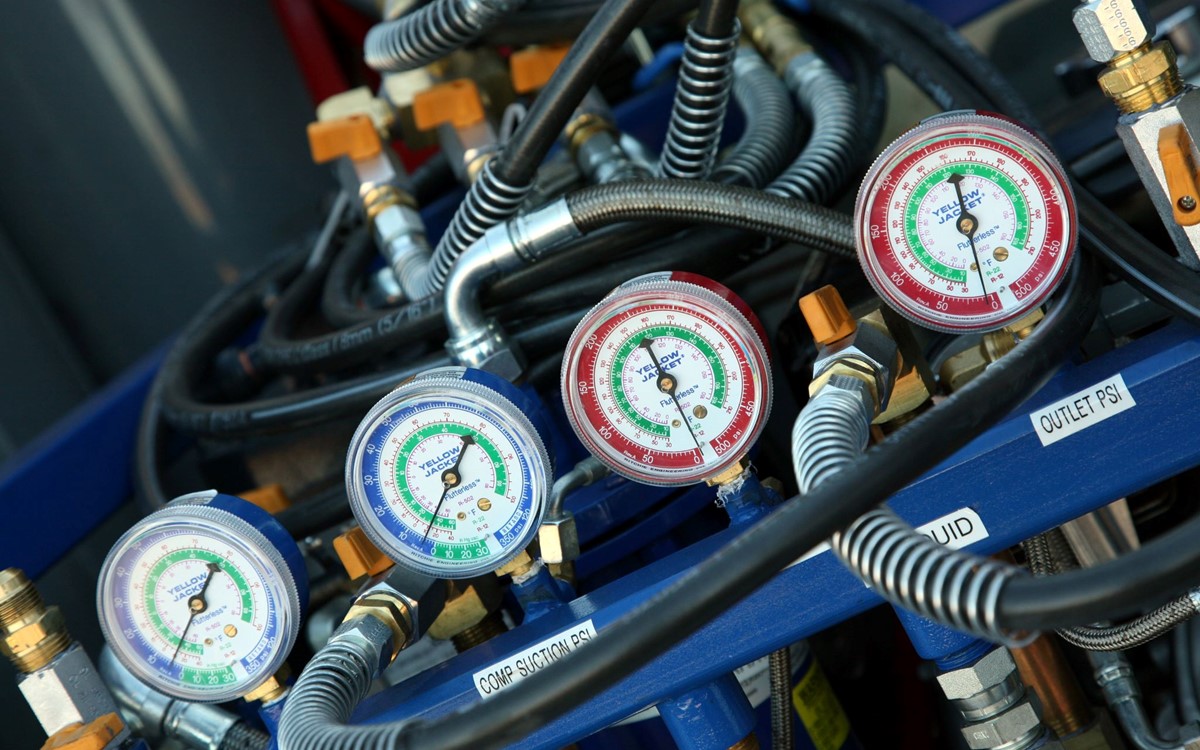 We take immense pride in the quality of service we provide our customers. Hear what their experience with A-Gas Rapid Recovery and Rapid Exchange has been like.
"Finding the St. Louis area A-Gas/Rapid Recovery team has been such a big win for us at our company. I was fairly new to the industry when I was tasked with connecting with a gas recovery company and so I wasn't quite sure what to expect or look for. I found a company that worked but wasn't the greatest fit for us due to process length and customer service. Thankfully right around that time, Brian from Rapid Recovery stopped into our office to introduce himself and the company to me. He was so friendly, knowledgeable, and not a pushy salesman which is what made him (and the company) stand out to me. I immediately gave the owner the run down of the information I was given and got the greenlight to give them a try. I reached out to Alex and he was able to get Brian scheduled to come to us much quicker than I expected! The great customer service and positive experience has consistently continued since. We love that we can schedule a swap out for just 1 tank or 20 and that there is no limit to meet, no extra prep on our part, and unlike the last company, no shipping of tanks—it's all done at our office! 
I can email or call Alex and get an immediate response. Whether I am asking questions, scheduling a pick up, or trying to inquire about product ordering, Brian and Alex are so accommodating, optimistic, and are willing to explain things so that I can learn and they just make the process so incredibly seamless. When Brian is scheduled to come to our office for a swap out, he is always prompt, professional, quick but efficient, and happy to be there. From the first interaction with Brian, to the scheduled visits, the visits when they are just in the area & thought they would pop in to say hi or see if we need anything, or a simple phone call or email, it has always been evident that they really enjoy what they do and care about their customers. We highly recommend A-Gas/Rapid Recovery for your business. We have no doubt that you will have the same great experience!" 
---
Andrew M.J. Posluszny Sr.
"I would like to thank Will for his work with us on the HVAC replacement at WBAL, which is a high-profile job. From the beginning when I first worked with Will almost 2 years ago, he has shown professionalism, communication skills, and hard work, swiftly recovering the refrigerant in the critical areas throughout the building. I look forward to continuing this partnership with Rapid Recovery now and in the future!" 
---
"You guys are the best, and the fastest reporting company I've ever seen. A great pleasure dealing with professionals like yourselves. Field tech (Robert) was a great guy and very hard worker." 
---
"I have been working with Rapid Recovery for over 20 years. Time and time again our projects have been a success with back up from Rapid Recovery. In past years to present, they have always been accommodating with scheduling and attentive to the needs of particular 'special' projects; even on short notice and emergencies. We are thankful to Colleen and her team for assisting us in times of need."