R4 Certified
A-Gas certified reclaimed refrigerant that meets California's regulatory requirements outlined by the California Air Resources Board (CARB).
R4: Refrigerant Recovery, Reclaim, & Reuse Requirements
The R4—Refrigerant Recovery, Reclaim, and Reuse—Program outlines the requirements for refrigerant reclaimers and AC equipment manufacturers in California. A-Gas offers R4 Certified to meet the needs of equipment manufacturers that must comply with these California requirements.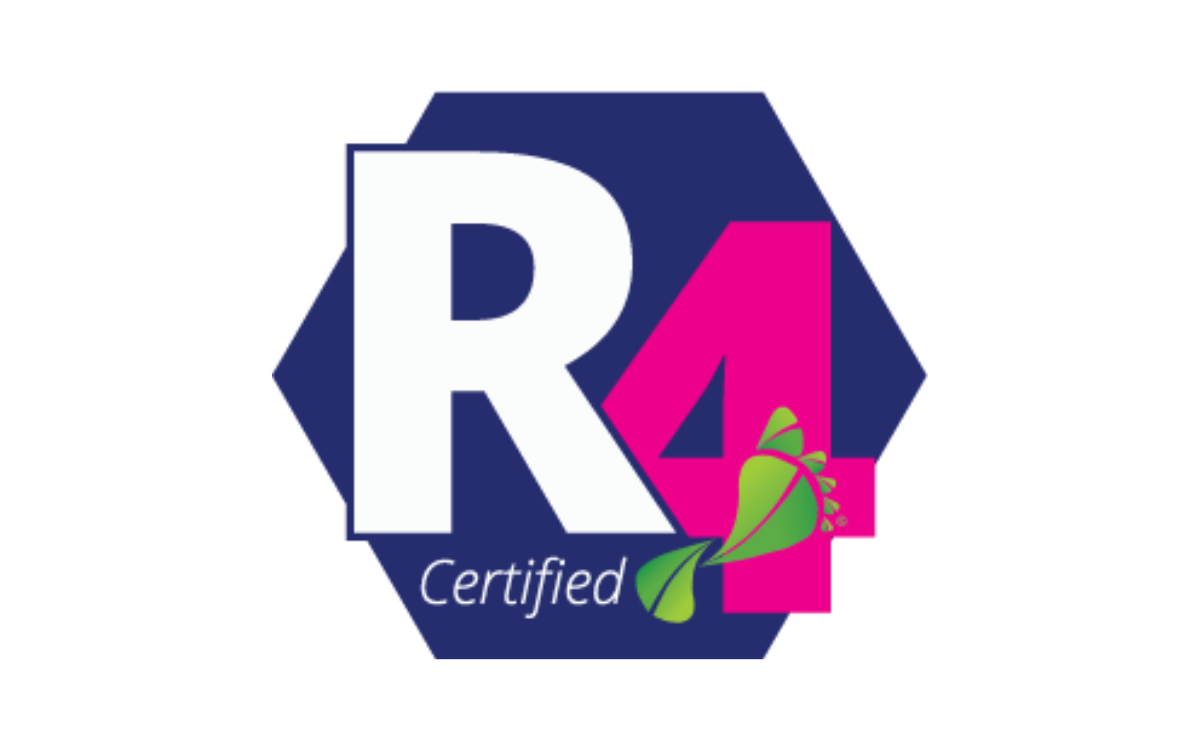 R4 Certified is R410A which meets stringent sustainability requirements.
That includes those for certified reclaimed refrigerants in the State of California: 
Meets the specifications in 40 C.F.R. Part 82, Subpart F, Appendix A.
Has verifiable analysis that the refrigerant meets the requirements in 40 C.F.R. Part 82, Subpart F, Appendix A.
Contains no more than 15% virgin refrigerant.
Is reclaimed by an EPA-Certified reclaimer.
Holds documentation confirming the above requirements.
A-Gas is a reclaimer first.
As a modern reclaimer, we have invested heavily across the globe in innovative, world-class separation technology, which allows us to provide you with AHRI-certified reclaimed products. 
Our commitment to responsible refrigerant lifecycle management means that we are experts in EPA documentation, and we are proud to offer high-quality R4 Certified reclaimed products.
California is the first regulating body in the world to legislate the use of certified reclaimed refrigerants. They are leading the way in connecting reclaim to climate-friendly actions.
Bruce Ernst, Executive VP Regulatory & Government Affairs
They are slightly different between the two. For example, AC manufacturers need to comply by July 1, 2025, while VRF manufacturers won't need to comply until July 1, 2026. The main requirements worth noting: 
Baseline reporting that outlines the type and quantity of equipment manufactured in 2018 and 2019 for use in California that utilizes refrigerant with a GWP of 750 or greater. This reporting must also include the projected usage of refrigerants with a GWP of 750 or greater in 2023 and 2024.

 

In 2023 and 2024 (and including 2025 for VRF manufacturers) AC manufacturers are required to purchase an amount of certified reclaim 410A equivalent to 10% (15% for VRF) of the total refrigerant charge for new AC equipment being installed in California. This reclaim must be used within the business operations of the manufacturer within the United States. It does not have to be used in new equipment or within the State of California.

 

 
Names and addresses of the EPA-Certified reclaimer and quantity, in pounds, of reclaimed R410A used or purchased.
Documentation and attestation confirming the certified R410A is not counted toward another compliance obligation, private or volunteer programs, or any other incentive.
Reports outlining the quantity of certified R410A sold, used in new equipment, and used in servicing existing equipment.
Early credit is given to those who use a refrigerant with a GWP of less than 750 by January 1, 2025, for AC manufacturers and January 1, 2026, for VRF manufacturers.
Equipment manufacturers average the R410A pounds in AC or VRF equipment which entered California in 2018 and 2019. 
For AC manufacturers, 10% of that average is then used to determine the use requirement in 2023 and 2024 by adding a one-time 4% growth factor: 
AC Annual Reclaim Use Requirement in 2023 and 2024 = (10% x baseline average) x 1.04 
The VRF equipment use requirements are a bit different. 15% of the baseline average is used with a one-time growth factor of 10% in 2023, 2023, and 2025: 
VRF Annual Reclaim Use Requirement in 2023, 2024, and 2025 = (15% of the baseline average) x 1.10 
At A-Gas, we use CylTrak®, which is our proprietary and industry-leading cylinder tracking and management system. By scanning this barcode we can trace everywhere this cylinder has been since the day it first arrived at one of our facilities. We can track what products are in it, what has previously been in it, and the certifications for the gases. Thus, as we are preparing your shipment, we scan our barcode to confirm the cylinder contents are R4 Certified. Additionally, we created custom packaging for our R4 Certified R410A that is easy to visually distinguish to facilitate easy identification for our customers when they have the product in their facilities.
If you forecast a need to purchase R410A, please contact us so we can help you plan for success. As an EPA-certified reclaimer with 85% reclaimed product, A-Gas is here to assist you with your R410A needs today, tomorrow, and in the future.
Virgin products will become scarcer as the phase-down of HFCs, as part of the AIM Act, tightens in 2024, 2029, 2034, and 2036. However, demand for HFCs will continue to rise. By using reclaimed products, fewer virgin products need to be produced, thus decreasing carbon emissions. This also enables us to secure the future supply of HFCs, responsibly.