A-Gas Expands Services in San Diego, Offering Rapid Exchange Simple Tank Exchange
Refrigerant Recovery & Tank Exchange Services Available to Support Local Businesses & Military Operations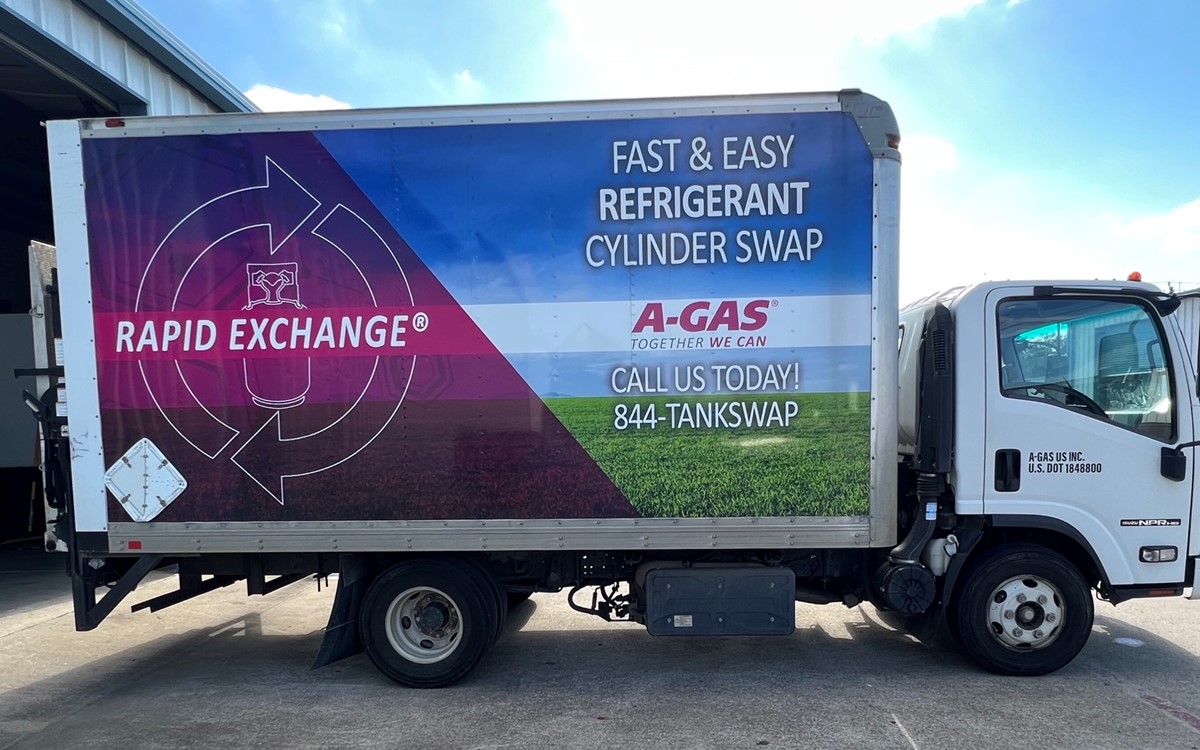 September 11, 2023 | A-Gas announces the launch of its Rapid Exchange® program to their San Diego, California Rapid Recovery® operations. Rapid Exchange is a simple and easy one-for-one cylinder swap program for HVACR contractors; Rapid Recovery is the world's fastest jobsite refrigerant recovery service.
"Refrigerant recovery is the first step in lifecycle refrigerant management. With Rapid Exchange, we're promoting responsible sustainability processes and giving these businesses a new revenue stream," shared Jonathan Sanders, Business Development Leader for A-Gas Rapid Recovery.
While San Diego HVACR contractors had the option of high-speed job-site recovery via Rapid Recovery, until now they were limited to Rapid Recovery's cylinder service, where EPA-certified technicians will remove recovered refrigerant from a contractor's on-site recovery cylinders. With Rapid Exchange, contractors will now have an easy and fast way to access vacuumed, in-date cylinders to support their own safe refrigerant recovery practices.
"You can't recover refrigerant if you don't have cylinders," noted Lyle Handeland, Senior Director of Service and Operations. "When we pick up our customers' full recovery tanks, they can take advantage of our buyback program where we pay our customers for their refrigerant after we test, analyze, and weigh the products."
Both Rapid Exchange and Rapid Recovery are critical pieces in lifecycle refrigerant management, as safe refrigerant recovery is the first step in refrigerant reclamation, re-certification, and re-use. A-Gas accepts all types of refrigerants through Rapid Recovery and Rapid Exchange, including CFCs, HCFCs, and HFCs, in its buyback program.
Especially important for the San Diego market, Rapid Recovery trucks are outfitted with 300 feet of recovery hose to facilitate refrigerant recoveries from maritime vessels, rooftops with limited access, and other hard-to-reach units.
As a modern refrigerant reclaimer, A-Gas is focused on environmental stewardship through the lifecycle management of refrigerant gases and contributing to the circular economy. A-Gas manages the full life cycle of refrigerants for its partners worldwide and safely reclaims millions of pounds of material each year.