A-Gas Delivers HCFC-22 Destruction-Generated Carbon Offsets to Wren Subscribers
One of the First HCFC-22 Destruction Projects Using the American Carbon Registry's Methodology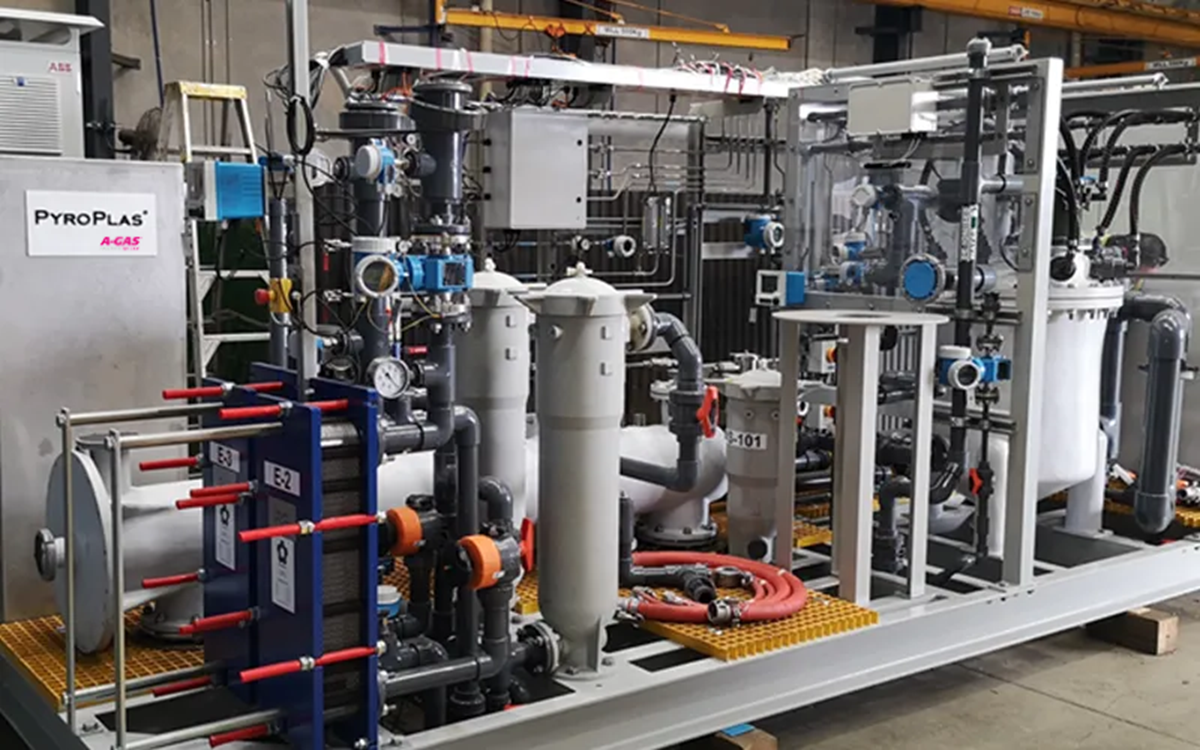 June 12, 2023 | A-Gas, the world leader in environmentally responsible refrigerant management, announces the completion of a refrigerant destruction project for Wren, a Public Benefit Corporation delivering transparent carbon offset projects to individual subscribers worldwide.
Through this destruction project, A-Gas and Wren are giving individuals an opportunity to fund fighting climate change by creating over 16,000 metric tons of emissions reductions, which is equivalent to the emissions that would result from burning 17 million pounds of coal. Wren's nearly 17,000 subscribers funded the project through their platform, which allows their subscribers to offset their carbon emissions via recurring subscriptions or one-off funding options. Since 2019, Wren subscribers have contributed over $6 million to fund projects that reduce or remove carbon emissions.
After recovering ozone-depleting substances (ODS) in the US, A-Gas destroyed the ODS in their PyroPlas® technology. Delivering the industry's highest guaranteed destruction efficiency at 99.9999%, the PyroPlas has de minimis emissions and no adverse environmental impacts, and it is the only plasma arc destruction technology in the US that is approved for the generation of carbon offsets. 
Wren selected HCFC-22 (also known as R22) to destroy as it can no longer be produced or imported into the US, but millions of pounds of the gas are still in use. Furthermore, thousands of systems—such as residential and commercial air conditioning, some very large centrifugal chillers for air conditioning and industrial process cooling, commercial refrigeration, and auto air conditioners—around the US still use it, which creates a risk of the gas leaking into the atmosphere. 
"Wren, their mission, and their subscribers' passion to fight climate change embody our motto of 'together we can.' Their community of nearly 17,000 people committed to fighting climate change shows that individuals can make a big impact when they work together, and we could not be prouder to work with them to build a more sustainable future," noted Mike Armstrong, President of A-Gas Americas.  
"Through this project, each Wren subscriber is permanently and directly making a positive difference in the world because from the moment those ODS molecules are destroyed, the environment reaps benefits," stated Brooke Willard, Carbon Program Director, A-Gas Americas. "We are thrilled we can provide Wren subscribers with the opportunity to join us as we strive to limit global warming to 1.5C."
Wren CEO Landon Brand shared, "We're excited to work with A-Gas to push forward the standard of refrigerant destruction protocols and technology. This is one of the most reliable and impactful project types we've found in our years of funding climate solutions, and we hope our community can keep blazing a trail to eliminate these dangerous refrigerants."
While the American Carbon Registry (ACR) methodology has included HCFC-22 as eligible for destruction-generated offsets since 2017, few have completed such projects because the price of HCFC-22 is so high; it is more profitable for organizations to reclaim this product. As such, this is one of the first HCFC-22 destruction projects utilizing ACR's methodology.
"The ACR methodology for ozone-depleting substances (ODS) destruction will help spur ambitious climate action to eliminate one of the most potent sources of global warming. While we have made progress in phasing out ODS, there are significant volumes still in use and in storage around the world. Through this methodology, the carbon market provides incentives to permanently destroy these harmful substances and support a shift to more climate-friendly alternatives," said Megesh Tiwari, Senior Technical Manager for the American Carbon Registry.
"With the expansion of ACR's methodology comes more opportunities to reduce emissions globally. We look forward to continued collaboration with Wren to drive massive climate impact, together," shared Eric Ripley, Global Carbon Director for A-Gas.