A-Gas Further Expands its Technology to Provide Market-Leading Recovery and Reclamation Services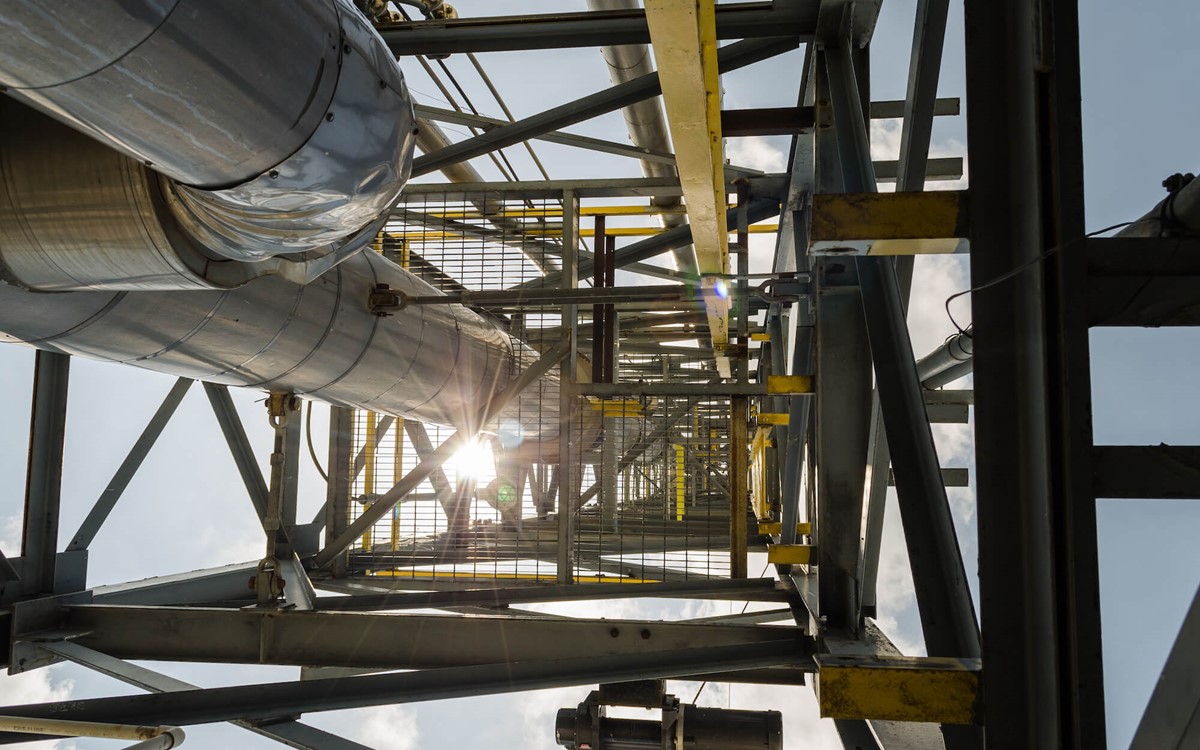 After recent heavy investment in the expansion of their capacity in the US, A-Gas is completing the construction of its latest refrigerant separation towers at its Rhome, Texas plant, located outside of Dallas/Fort Worth. The expansion project, which began earlier this year, represents A-Gas' continued commitment to delivering cutting-edge technology aimed at substantially increasing the quantity of reclaimed refrigerant gases, bringing new capacity online in 2023 to supply the US.
"The demand for high-quality reclaimed refrigerants grows yearly," comments Mike Armstrong, President, A-Gas Americas, "As the United States phases down virgin HFCs, technologies like this will provide an efficient and valuable service to our customers and supply partners. Through the utilization of existing products, we can minimize waste, extend product lifecycles, limit emissions, and provide more circular economy solutions to our customers."
Expanding the recovery and reclaim of refrigerant gases is essential for the implementation of the production and consumption phase down of hydrofluorocarbons (HFCs) under the American Innovation and Manufacturing Act (AIM Act). The AIM Act, enacted by Congress with broad bipartisan support in 2020, ensures US compliance with the Kigali Amendment to the Montreal Protocol, capable of avoiding up to 0.5 C of projected warming by 2100. 
In addition to the significant climate benefits of the HFC phase down, recovery and reclaim, along with other refrigerant management practices, could prevent the emissions of 90 billion tons of carbon dioxide-equivalent, according to The 90 Billion Ton Opportunity: Lifecycle Refrigerant Management, a recent report by a trio of environmental groups.
"We are encouraged by this latest step by industry to expand US capacity for lifecycle refrigerant management," said Alex Hillbrand of the Natural Resources Defense Council (NRDC) and one of the co-authors of the report, along with the Institute for Governance & Sustainable Development (IGSD) and the Environmental Investigation Agency (EIA). "There are big climate benefits to reclaiming fluorocarbons rather than letting them be emitted into the atmosphere, and we will continue working with industry and governments to ensure greater reductions of refrigerant leaks from equipment and further expansion of recovery, reclaim, and appropriate destruction of refrigerant gases."
A-Gas' new separators will be operational in early 2023 and will more than double the separation capacity at the current site—addressing a critical need highlighted by the NGO report.
A-Gas also added an AHRI-certified laboratory at the Rhome plant, making it A-Gas' second AHRI lab in the US. This allows A-Gas to continue to provide the highest quality of products.
The new separation equipment and AHRI lab will enable the reclamation of mixed refrigerants received from customers across the US. Even the most complicated mixes of refrigerants can be separated into valuable components and reconstituted into AHRI-700-certified products through this technology. In bringing this capability online, millions of additional pounds of reclaimed refrigerant can be safely returned to the marketplace annually. 
Taylor Ferranti, Commercial Vice President of Refrigerant Management at A-Gas, noted, "This technology continues to push forward responsible lifecycle refrigerant management. It ensures our valued customers have access to a long-term, sustainable supply of reclaimed refrigerants for all their needs without compromising their values. Our Rapid Recovery network can continue to safely recover refrigerant while our reclamation processes bring that material to AHRI-700 grade for future use."
Ferranti continues, "In 2022, A-Gas is proud to have had a record year for reclamation. Our investment in this technology shows our continued commitment to supply the industry with reclaim, supporting the circular economy."
A-Gas is leading the way in managing the refrigerant lifecycle process through its reclamation capability while continuing to source the next-generation products to support their customers who are ready to transition to alternative refrigerants.