A-Gas Win Wolseley Supplier of the Year 2022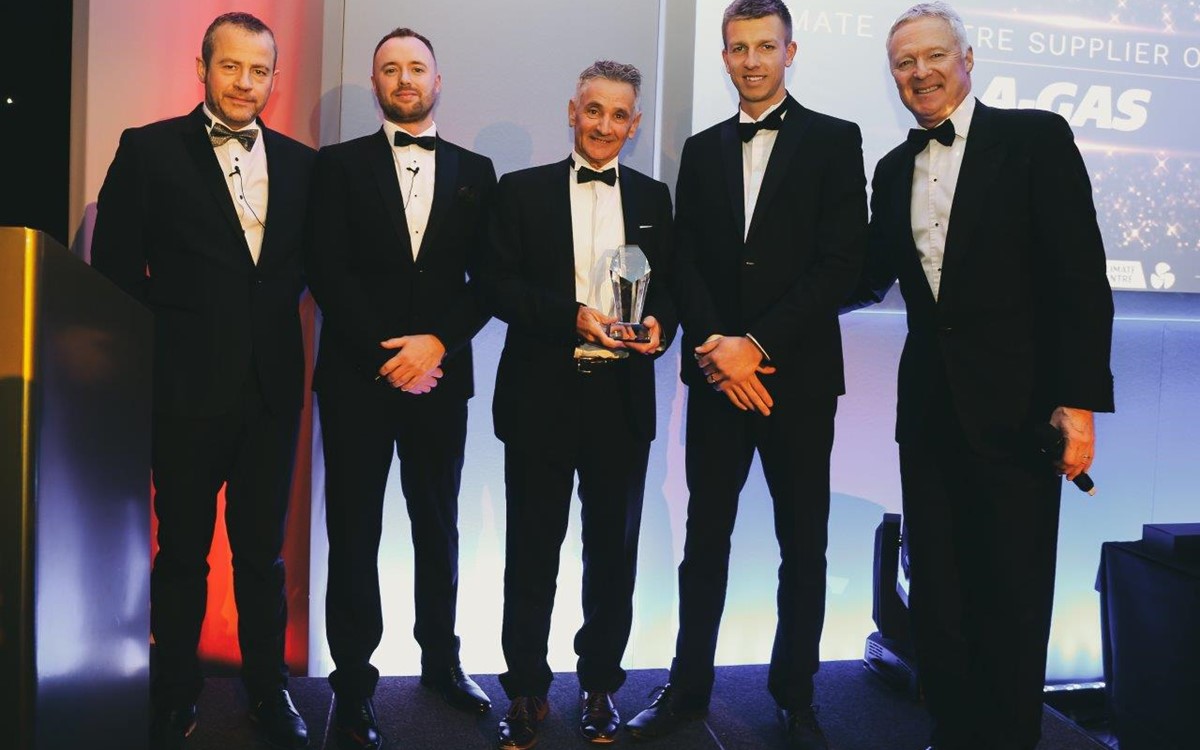 This year's Wolseley Supplier of the Year Awards were held on the 13th of December at the Belfry Hotel and Resort, Birmingham.
The event is held annually and hosted by Wolseley. There were many well-known and reputable businesses within the industry in attendance at the event, making the competition for this year's awards incredibly close.
Despite the level of competition at this year's Awards, A-Gas were presented with the main award of the evening, the Supplier of the Year Award 2022. A-Gas were chosen as the winners for the outstanding service they have provided throughout the last 12 months, which have been challenging for many.
We are thrilled to have been presented with the Supplier of the Year Award 2022, it demonstrates our commitment to providing an excellent level of service to our customers, whilst ensuring we remain the industry leader in the supply and lifecycle management of refrigerant gases.