A-Gas Welcomes Andrew Blake and Eric Ripley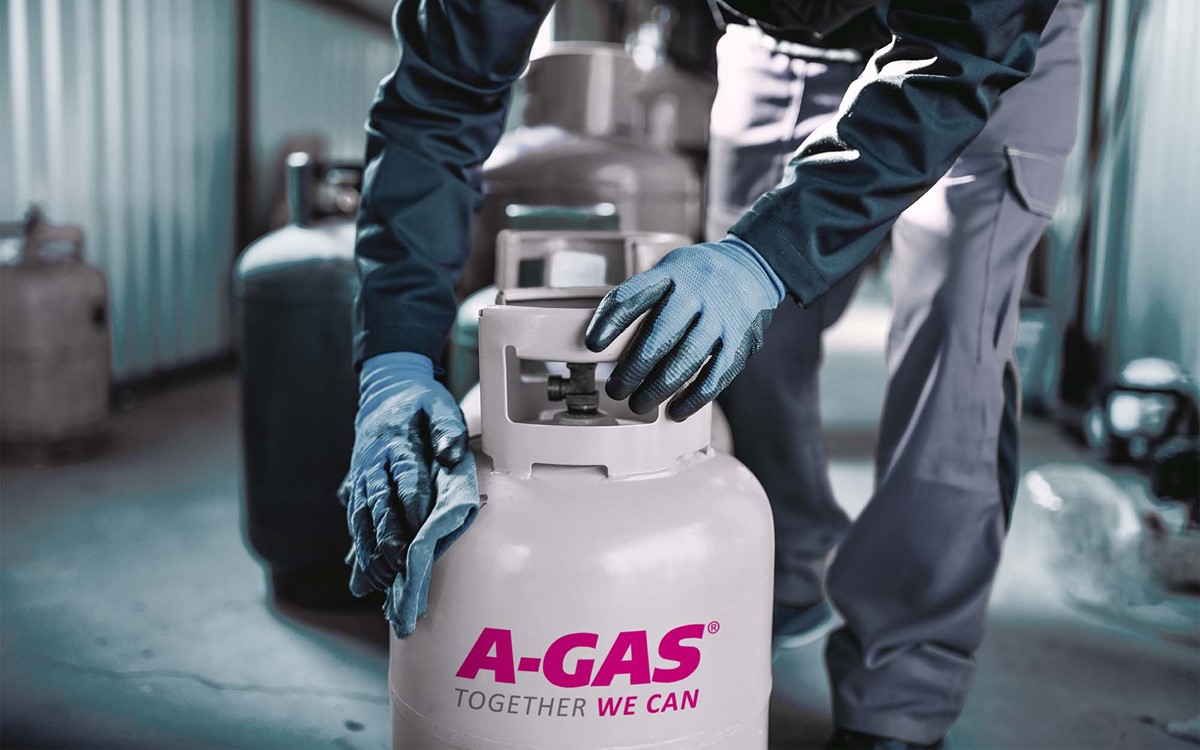 We are thrilled to welcome Eric Ripley and Andrew Blake to A‑Gas!
Both Eric and Andrew are experts in their fields and bring with them a wealth of experience in environmental services and sustainability. Their expertise will be a fantastic addition to the team as we continue our environmental journey, helping our customers move to more environmentally friendly products, services, and processes.
Find out a little bit more about Eric and Andrew:
Eric Ripley joins A‑Gas as Environmental Services Projects Director, based in the US, bringing with him over 14 years of experience in the carbon markets. Eric previously held the title of Industrial Programmes Director for the American Carbon Registry.
Eric will manage our existing Environmental Services project team with Sandy Hoffman, Zach Babb & Bri Reinke reporting directly into him.
Eric has a wealth of experience working with a plethora of offset types and has worked with major climate change and carbon offset programmes, alongside his background in carbon offset project development and greenhouse gas accounting.
Eric, Environmental Services Projects Director, commented: "Prior to joining A‑Gas, I had worked with the company on carbon offset projects for a number of years. I was therefore familiar with several expert personnel, as well as the world leading technology possessed by A‑Gas. Given this familiarity, I was highly confident that the company is well positioned for sustained success in the rapidly expanding carbon and environmental markets. Alongside being poised to take an international leadership position, by leveraging our emphasis on refrigerant management and our Total Solutions strategy.
After only a few short weeks as an employee, it is clear to me that we have a highly competent, talented, and dedicated workforce capable of delivering on our ambitious goals. Personally, it is gratifying to work for an organization laser focused on driving business outcomes that not only benefit our bottom line but that also create meaningful climate impact through measurable reductions in greenhouse gas emissions."
Andrew Blake began his A-Gas journey recently, joining the team in the US as Business Development Director of Environmental Services.
In his role, Andrew is responsible for all Environmental Services Commercial Initiatives, including carbon offset sales and partnering with our Refrigerant and Fire Protection SBU's to support the development of tailored sustainability solutions.
Andrew has over 15 years' experience, specialising in climate change and sustainability in the UK, European and American markets.
Andrew has a deep knowledge of innovative solutions such as carbon offsetting, insetting, renewable energy, and sustainable urban development across a range of industries, skills that are a perfect fit for A-Gas' ongoing goals and environmental journey.
Andrew, Business Development Director of Environmental Services, commented: "I started my career in climate change mitigation in London more than 10 years ago helping business with their climate leadership ambitions before making a move across the pond to work in New York.
After having to leave New York at the start of the pandemic and return to London, I finally got my US Green Card, and am now living permanently in the US.
I understand that climate change is the biggest risk to ourselves and the planet today. But I also believe that if we are smart, we can live our comfortable 21st century lives without damaging the environment and climate further - this was why I was so impressed with A-Gas. According to studies by Project Drawdown, 90% of refrigerant emissions happen at the end of life and if released into the atmosphere could cause major damage to the climate.
I'm proud to work for a company that walks the climate talk. Pledging to be Net Zero company by 2035 shows our real commitment to applying sustainability solutions and practices thought the business for ourselves and our customers."
Welcome to the team, Eric and Andrew!