A-Gas Rapid Recovery reaches Europe
A‑Gas commercial director Enzo D'Alessio says the industry is in good shape with new technological advances coming through.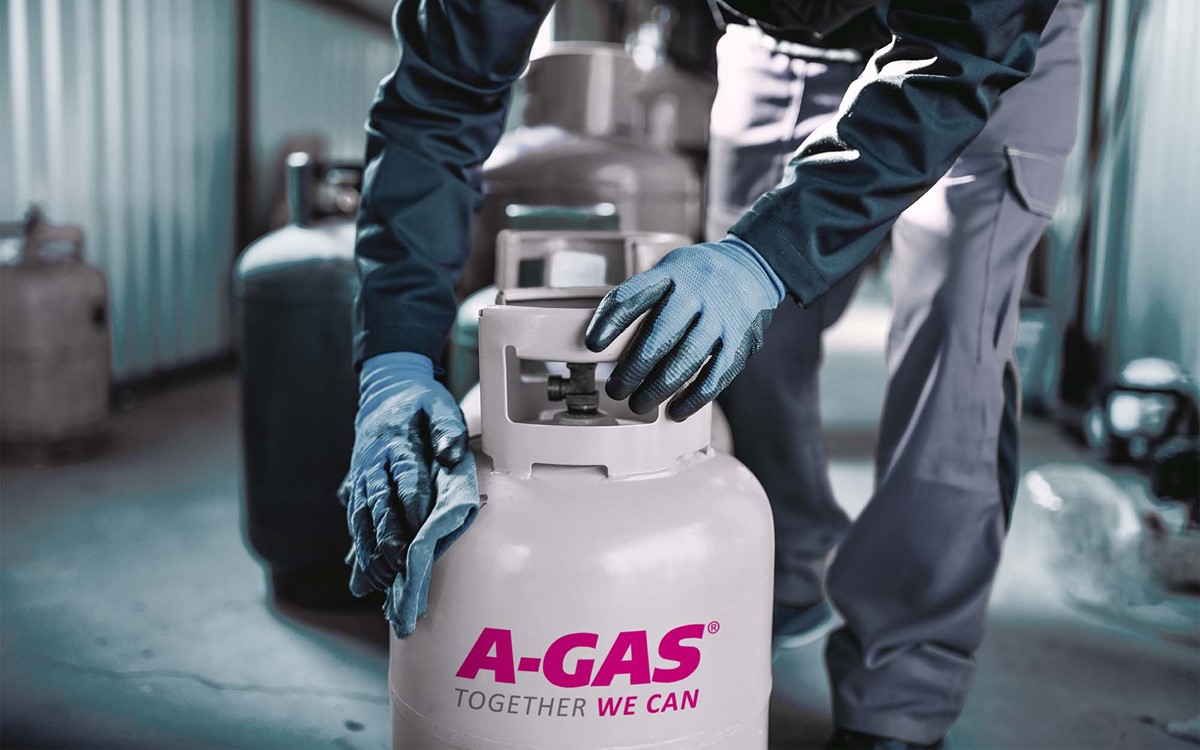 A‑Gas will be unveiling its Rapid Recovery service to customers at Europe Chillventa and showcasing the latest developments in refrigerant reclamation. In the UK we can look forward to this major refrigeration exhibition in good heart as the industry is in a respectable place following fast-paced reactions to the F‑Gas phase down.
In this respect, compared with the rest of Europe, the UK appears to be taking the lead. Major users are switching to low GWP refrigerants and have responded well to the message that standing still on the stepdowns is not an option. The supermarkets are a good example of how this is happening as most have a low GWP refrigerant programme rolling out across their stores over the coming years.
At A‑Gas our investment in refrigerant recycling equipment is paying off. There is a much bigger flow of reclaimed R404A coming through to us now and this is easing the pressure on the supply chain. The price of R404A has levelled out in the UK, but in Europe it has yet to do so. I suspect that this is because suppliers are still sitting on stocks of the widely used legacy gas bought at high prices. From our perspective there is clear evidence from the last 18 months that the industry is working together to make change happen. End users, contractors and suppliers like ourselves have been co-operating to get the new low GWP alternatives in use to end our reliance on high GWP gases.
Differing sectors of the industry have taken on board the message that we have to re-use much of what we have to avoid the prospect of shortages. This new level of co-operation illustrates how our business world is developing and this can only be good news for the future. Our Rapid Recovery refrigerant service also.shows how technologies are advancing to handle this work. Rapid Recovery has a network of recovery vehicles and engineers to go on site at short notice and tackle jobs of all sizes. Rapid Recovery provides recovery services to a wide range of industries, including refrigeration, HVAC, demolition and marine.
The Rapid Recovery team can take care of all aspects of the work, from start to finish, including the hazardous waste documentation and job site reporting. These new practices in recovery techniques have brought with them further benefits. We can now recover the gas very quickly and this means that with a typical supermarket job you don't need to demerchandise refrigeration cabinets. That has significant benefits for end-users as removing stock from cabinets can be a costly burden to a store operation and by keeping products in place, business can continue as normal. Rapid Recovery played a key role in a large-scale refrigerant retrofit involving 114 convenience stores nationwide.owned by Asda.
Operating at night to a tight schedule over a six-week period at the former Netto stores, Rapid Recovery, working in partnership with City Building Engireering Services and wholesaler FSW, completed this major refurbishment job on time and with the minimum of disruption. The timescale presented a challenge and for most nights during the contract, four separate recovery teams were working on two refrigeration packs at stores in different parts of the country. Large quantities of the high GWP refrigerants R404A (more than 13,000 kgs) and R407A (more than 35ookgs) were removed.
The high GWP gases were replaced by R448A -a non-flammable HFO blend used as a replacement for R404A, R407A and R22 in low and medium temperature refrigeration, applications. The syste"m recovered the refrigerant quickly without Asda having to empty the display equipment. This was the first time that the store chain had used the service and the programme was completed problem-free across all 114 stores. A-Gas will launch Rapid Recovery across Europe in the next six months as it looks to take advantage of the progress made in recovery techniques and share them with other countries.
We believe that the success of Rapid Recovery in the UK points to the fact that it will be welcomed in continental Europe too. Visitors to Chillventa will have the opportunity to see for themselves how the service can make a difference. Visit the A-Gas stand and talk to our team of experts about the range of low GWP refrigerants available. R448A is one to keep an eye on as it provides an excellent combination of low GWP and high energy efficiency, as well as offering reduced compressor discharge
temperature at medium and low temperature conditions.
Another one to watch is R449A, a low GWP HFO blend used as a replacement for R404A and R507 in low and medium temperature refrigeration applications. R449A is suitable for new installations as well as retrofits of existing equipment. Its low GWP of 1397 gives it great energy efficiency and environmental properties.
Finally, returning to my overview of the market, I have no doubt that with each successive step down in the F‑Gas programme, the effects will have wider implications for the industry. The next big change on the horizon is the service ban on high GWP refrigerants in 2020, but there is a lot of work to be completed between now and then.
Contractors still need a longer ­term focus on how they can help their customers move down the GWP curve and switch to lower GWP refrigerants. In doing so, this presents an opportunity for the industry to benefit from a wealth of retrofit work, using new technologies that have been developed to provide greater efficiencies and a different way of working.
The year ahead will open many doors for the industry, and getting to know low global warming potential refrigerants better, and learning how to use them more efficiently, will top the priority list.