A-Gas Extends Offering in the Americas with Recovery Services Acquisition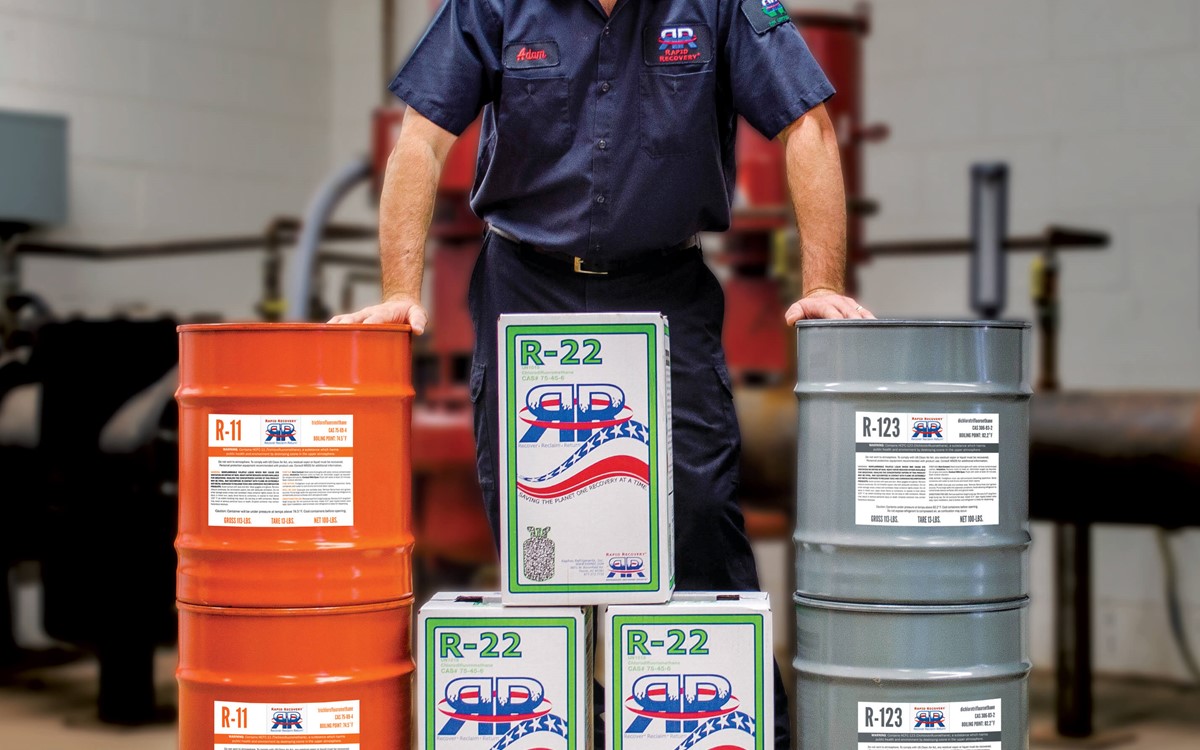 A‑Gas International, a global expert in the supply and lifecycle management of speciality chemicals and gases, has through its A‑Gas Americas' business completed the acquisition of US-based Rapid Recovery.
Headquartered in Phoenix Arizona, Rapid Recovery operates across the United States from its 40-branch locations. Each site provides a full suite of on-site recovery and cylinder services to the refrigeration and HVAC sectors.
The acquisition will enable A‑Gas to extend its current offering in the refrigeration market to provide an end-to-end supply and reclamation service to its customers. As the US refrigerant market continues its phase down of R22 and looks to the future regulation of other environmentally sensitive gases, the acquisition brings together A‑Gas Americas' Total Solutions® offering with the established recovery and reclamation services of Rapid Recovery, creating a market leading offering in the US. 
This latest transaction marks the fourth acquisition for A-Gas in the US and sixth worldwide since 2012, and marks another important step in creating a group with global expertise delivered locally. The business will remain trading under the Rapid Recovery brand, with its management team Adam and Rich Dykstra continuing to lead the company under A-Gas Americas CEO, Monte Roach.
A-Gas is an international company with headquarters in the UK and established operating businesses in Europe, South Africa, Australia, Asia and the Americas, specialising in the supply and lifecycle management of chemicals and gases for end users across a range of sectors including commercial refrigeration, aviation, automotive and industrials.
The acquisition will add another 62 employees to A-Gas' US arm, bringing its global headcount to c.350, with a combined turnover of £110m.
Commenting on the deal, Monte Roach, CEO and President A-Gas Americas, said: "By adding Rapid Recovery's national reach for recovery with the A-Gas national network of distribution partners we now have a complete model to serve our critical end users. A-Gas is now the only company to offer US customers a full service solution. This acquisition significantly increases our scale and presence across the country."
Adam Dykstra added "as we were considering how to achieve our future vision of growth to 80+ markets across the USA it became apparent we needed a strong partner and A-Gas was the clear choice to embark on that journey with".
Andrew Ambrose, A-Gas International Group CEO said "As we look to drive market share through the growth of our service offering the acquisition of Rapid Recovery marks another important step along the A-Gas journey. Following on from our previous acquisitions in the United States in 2012 and our rebranding last year, bringing Rapid into our business shows our continued commitment to the Americas, a market which we believe suits our increasing focus on our Environmental Services offering. Bringing together the service offering of Rapid with our approach to the market, which has proven to be a great success globally over the past 23 years, is a positive to both businesses, their people and also our suppliers and customers."