A-Gas and KKR Celebrate at Insider South West Dealmakers Awards 2018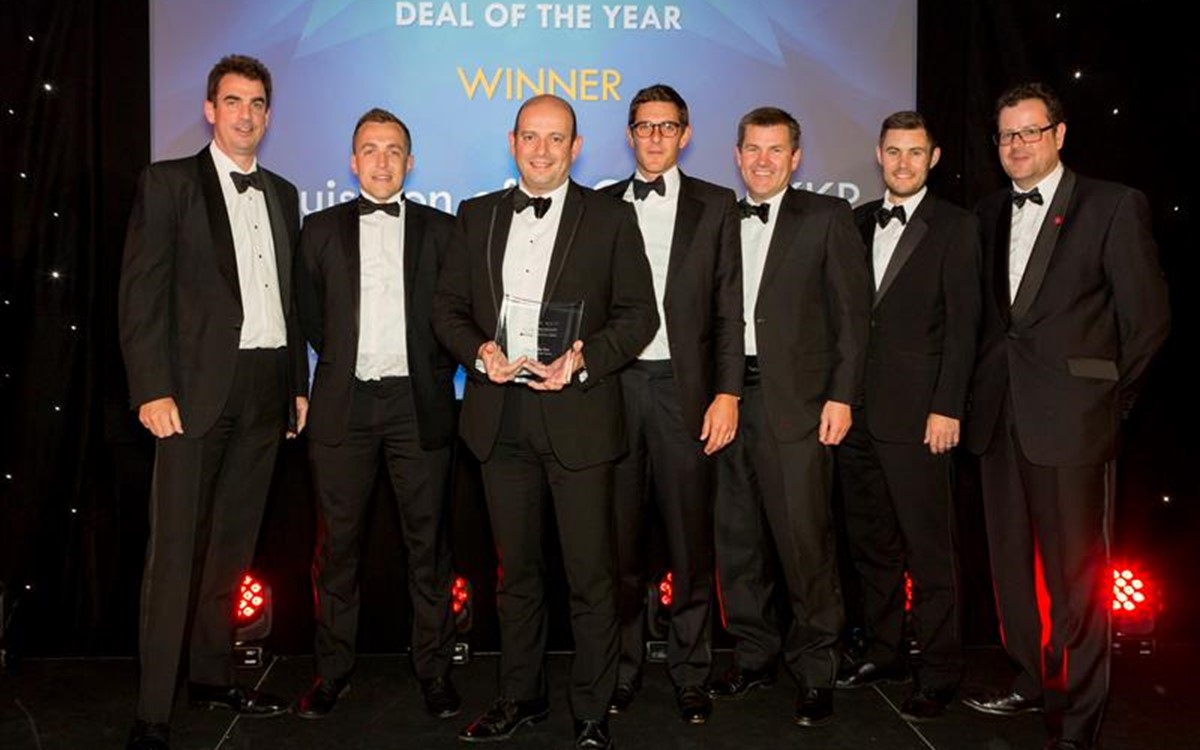 The Insider's South West Dealmakers Awards 2018, held in Bristol, UK, celebrated the achievements of the region's corporate finance community over the past year.
The acquisition of A‑Gas by KKR won The Deal of the Year Award. The judges commended the A‑Gas team and their advisers for successively completing a highly complex transaction in a short time-frame. As one of the largest deals in the region, it was the stand-out transaction completed during the period.
Global investor KKR became A-Gas' latest investment partner in 2017, providing an exit for LDC. KKR's backing has enabled A-Gas to continue its ambitious worldwide expansion plan, in a highly fragmented and complex market.  
"This award is a huge endorsement of the success achieved by A-Gas over the last 25 years. We could not have completed the transaction without the support of the entire A-Gas team as well as our valued advisory team at Osborne Clarke, PWC, EY and Rothschild," comments Richard Stewart, Group Chief Financial Officer, A-Gas, "With KKR's support we look forward to taking A-Gas to even greater heights as we continue to leverage our unique business model in a number of existing and new global markets. Since the investment by KKR in the summer of 2017, A-Gas has completed three acquisitions in the USA, the Netherlands and most recently in Germany.