High-Speed, Efficient Refrigerant Recovery
Streamline your processes with A-Gas Rapid Recovery, an on-site refrigerant recovery service that saves valuable time, reduces costs and fulfils all regulatory requirements.
A-Gas Rapid Recovery provides high-speed refrigerant recovery to a wide range of industries, including heating, ventilation, air-conditioning, refrigeration, marine, demolition, and more.
Our service is available 24/7, get in touch to discuss your projects. 
Your Refrigerant Partner
We manage every aspect of the refrigerant recovery process; the service comes to you, supplies all the regulatory-compliant documentation, and is up to 10 times faster than traditional recovery methods. Our expert technicians work in partnership with you, handling every part of the recovery process.
Contact Us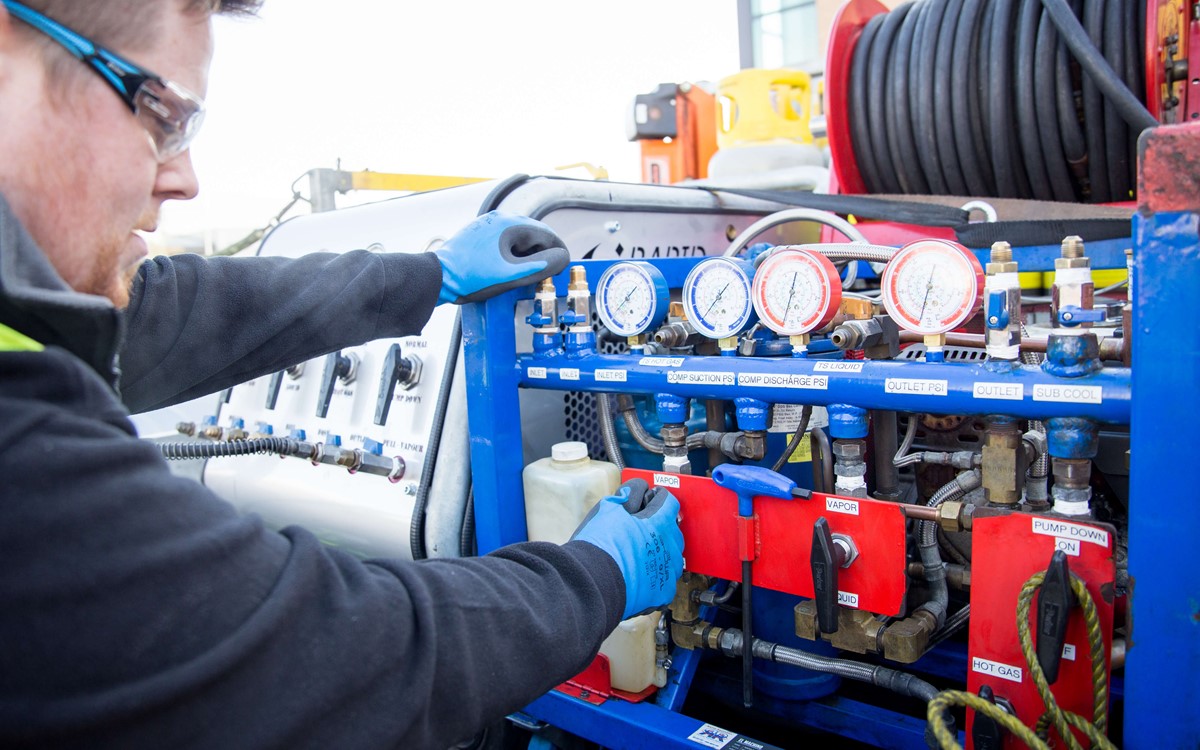 Any Project, Any Size, Anywhere
With state-of-the-art mobile technology, A-Gas Rapid Recovery can manage projects of any size, from single residential air-conditioning systems to cooling equipment of any size and design.
View Case Studies
Here to Help
Our team is on hand to discuss your requirements. Get in touch today to find out how Rapid Recovery can save you time and money. 
Contact Us