R452B (XL55)
R452B (also known as Chemours' Opteon™ XL55 or Honeywell's Solstice ®  L41y) is a low flammability refrigerant with a GWP of less than 700. It is used as a replacement for R410A in newly developed positive displacement refrigeration systems and reversible heating systems. R452B offers comparable efficiency and capacity to R410A and has a significantly lower discharge gas temperature than R32.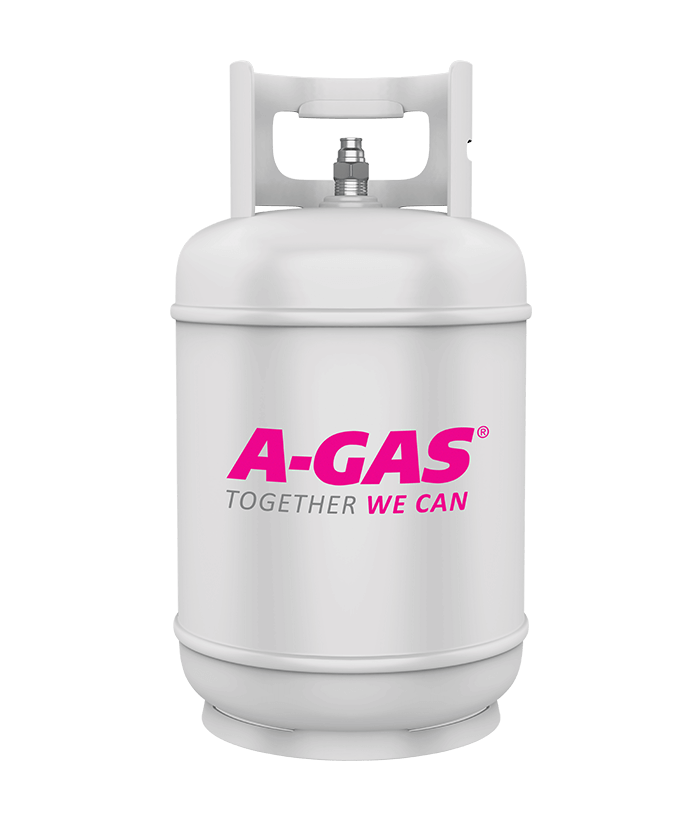 Packing Information
Available from A‑Gas wholesale partners. Find a supplier.
A‑Gas product cylinders are fitted with a Residual Pressure Device (RPD) to ensure used refrigerant or any other substance cannot be reintroduced into a cylinder
Store cylinders in a cool, dry, well-ventilated area, out of direct sunlight
A‑Gas operates a returnable cylinder fleet, empty cylinders are to be returned to an A‑Gas wholesale partner
For alternative or larger package sizes please contact A-Gas on 01275376600 or via the Contact Us form.
Applications
*Direct evaporating air conditioners, heat pumps and refrigeration systems
Product Features & Benefits
GWP: 698
Zeotropic refrigerant mixture
Very similar properties to R410A: improved performance, design compatibility, and same discharge gas temperature
Non-toxic and mildly flammable (A2L)
Miscible with POE lubricants
The information contained within this website is for guidance only, for further system specific advice please call A‑Gas directly