R404A/Reclaimed R404A
A blend of R125, R143a, and R134a, intended for low and medium temperature refrigeration applications where R502 was previously used. Most new supermarket and refrigeration equipment has been built for an HFC such as R404A, R507, or R407A.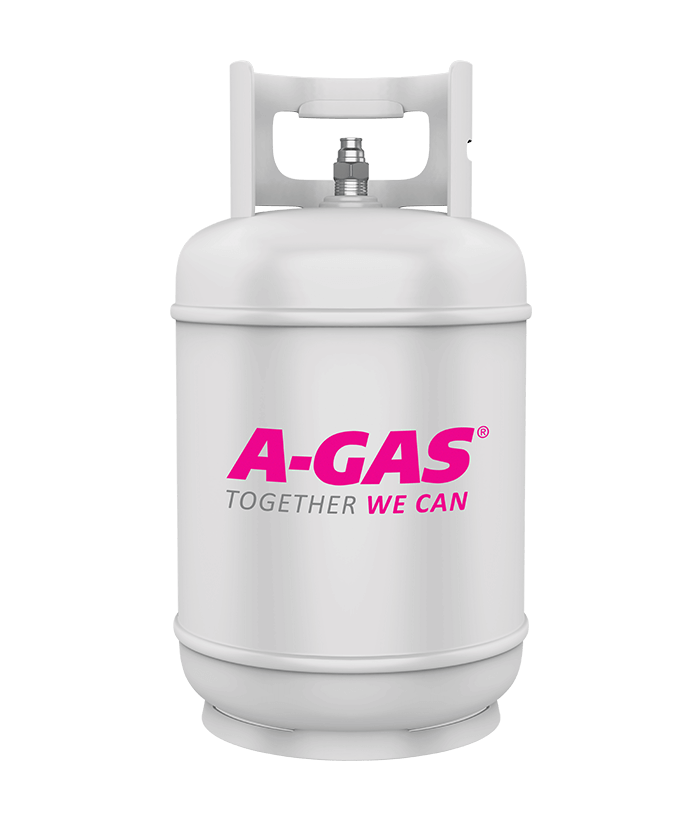 Packaging Information
Available from A‑Gas Singapore
Reclaim product awarded the Singapore Green Building Product Certification
Supplied in non-returnable container or returnable cylinder
A Gas operates a returnable cylinder fleet, empty cylinders are to be returned to A-Gas
Store cylinders in a cool, dry, well-ventilated area, out of direct sunlight
For alternative or larger package sizes please contact A-Gas on +65 6467 3990 or via the Contact Us page.
Applications
Product Features and Benefits
GWP: 3922
Substitute for R502, with comparable physical and thermodynamic properties
Near azeotropic refrigerant blend containing R125, R143a, and R134a 
Refrigerant must be charged from the liquid phase to ensure accurate composition
A‑Gas refrigerant cylinders have dual port valves, making liquid offtake easier
Non-flammable with a safety classification of A1
Compressors must be charged with polyester oils, contact the compressor manufacturer for more information
The information contained within this website is for guidance only, for further system specific advice please call A‑Gas directly