Elevating a Sustainable Future: Daikin Singapore Partner with VEMAC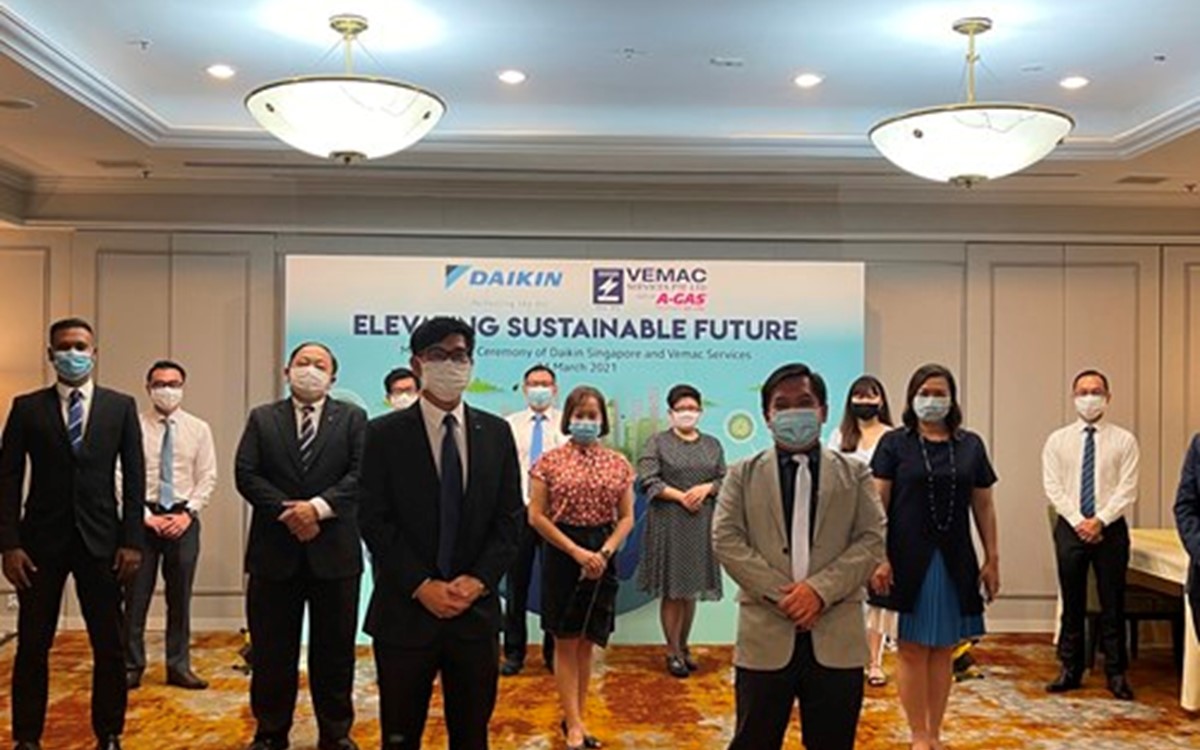 VEMAC (part of the A‑Gas Group) has partnered with leading air-conditioning supplier, Daikin, in Singapore to provide refrigerant recovery solutions to customers across the nation.
The key objective of the partnership is to expand Daikin's green efforts to minimize climate change in the industry and achieve an environmentally conscious refrigerant lifecycle via recovery and reclamation.
"We are very pleased to be working with Daikin Singapore to create a more sustainable future for our industry," comments Terry Mo, Director, A‑Gas in Asia, "Daikin has values that closely align with A‑Gas, to protect and enhance the environment by reducing global warming gases and preventing their release into the atmosphere."
Daikin Singapore and VEMAC will work together to provide refrigerant recovery solutions across the nation. Refrigerants will be extracted from air conditioning units, reclaimed to meet international AHRI 700 standards, and made available for reuse as part of our circular economy approach.
To promote and encourage green practices, Daikin will be conducting training sessions for installers to ensure that they are equipped with the knowledge and skill in the handling of refrigerant.
For more information on the Daikin Singapore and VEMAC partnership, please visit the Daikin website.