A-Gas and Partners Support Singapore to Reduce Hydrofluorocarbon Emissions in the Refrigeration and Air-Conditioning Sector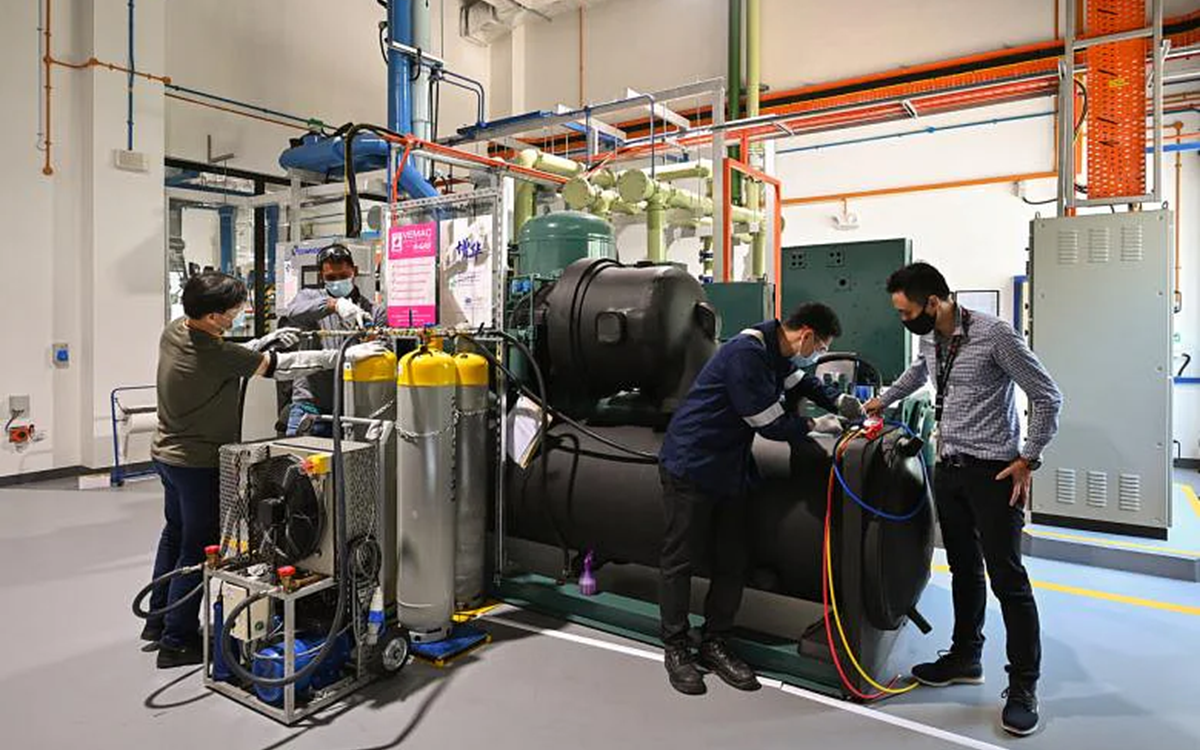 At a Glance
HFCs are commonly used as refrigerants in refrigeration and air-conditioning (RAC) equipment. If released into the atmosphere, these high global warming gases contribute to climate change.
This project aims to improve the competency of those working in the RAC sector in handling such refrigerants and to reduce their potential release into the atmosphere during the installation, maintenance, and decommissioning of RAC equipment.
As a joint trainer of the course, A-Gas contributed by sharing its technical expertise on refrigerant handling. The team provided the necessary refrigerant recovery equipment for the practical hands-on lessons, including the installation of a decommissioned chiller at the training centre for refrigerant recovery demonstration purposes. This contribution has resulted in the delivery of a successful course designed specifically with the environment in mind.
Challenges
A targeted training course was required to help technicians meet the requirements of the recent Environmental Protection and Management (Amendment) Act.
To create a focus on minimising refrigerant leakage thereby reducing greenhouse gas emissions.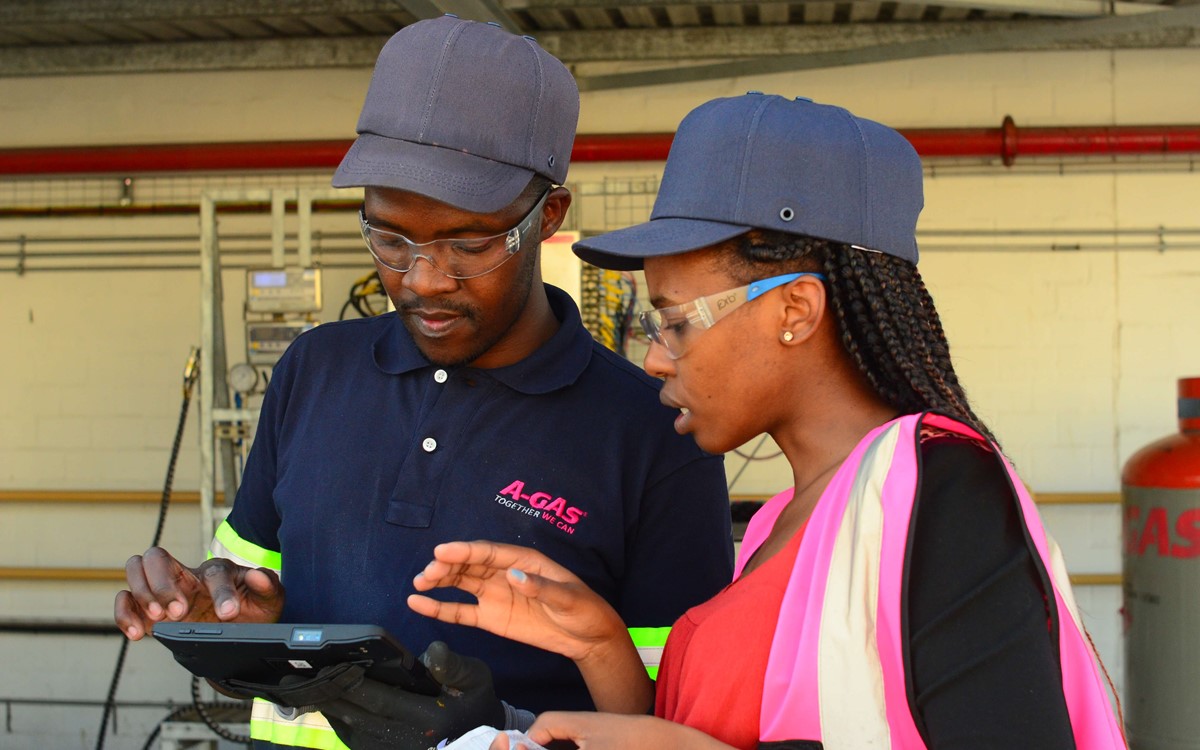 Benefits
Teaching consistent best practice to mitigate HFC emissions in Singapore through efficient refrigerant lifecycle management.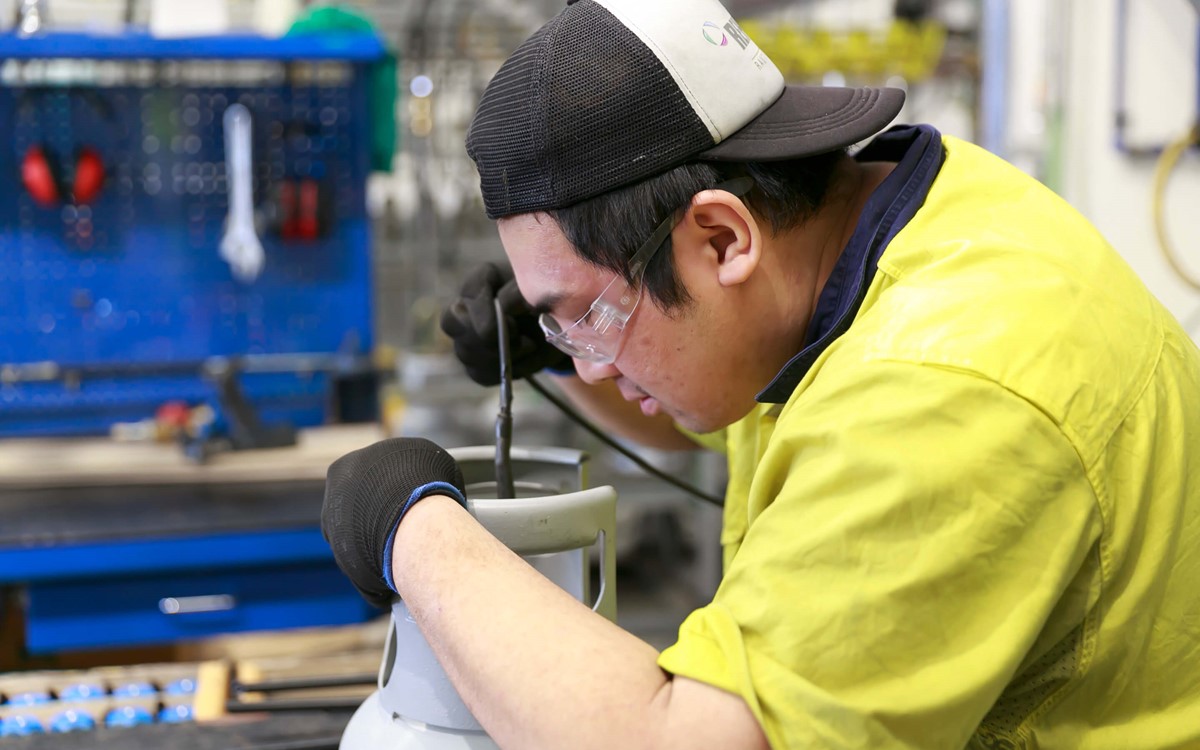 "Adding this opportunity to our training portfolio demonstrates our dedication to protecting our environment. It has been great to align with A-Gas and recognise ways in which we can reduce climate risk. Working with
A-Gas to design and deliver this course has been a pleasure and we look forward to working with them in the future."
Mr Efren L. Balajadia, Head Integrative Built Environment Centre & Course Chairman of Diploma in Clean Energy
Read the Full Case Study
This partnership has helped Singapore reduce emissions from refrigerants.