R744 (CO2)
R744 (CO2) is refrigerant grade CO2, used as a replacement for R134a and R404A in ultra-low, low and medium-temperature refrigeration applications.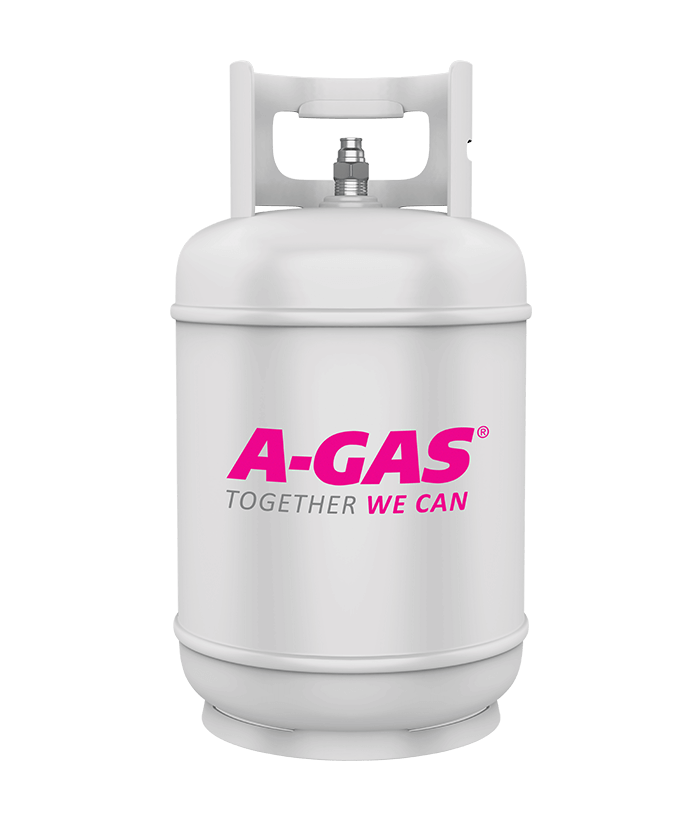 Product Information
R744 (CO2) is becoming increasingly popular due to its excellent properties
It has an Ozone Depleting Potential (ODP) of 0 and a Global Warming Potential (GWP) of 1 and is a natural refrigerant
Available from A‑Gas wholesale partners - find your local distributor for further details
A‑Gas product cylinders are fitted with a Residual Pressure Device (RPD) to ensure used refrigerant or any other substance cannot be reintroduced into a cylinder
Store cylinders in a cool, dry, well-ventilated area, out of direct sunlight
A‑Gas operates a returnable cylinder fleet - empty cylinders are to be returned to an A‑Gas wholesale partner
For alternative or larger package sizes please contact A-Gas on 1800 002 427 or via the Contact Us form
Applications
*Industrial heat extraction, mobile air conditioning, air-to-water heat pump systems
Product Features and Benefits
Refrigerant grade R744 (CO2) is available from A‑Gas in gas (vapour) or liquid form
Non-flammable with a safety classification of A1
Compressors must be charged with modified polyolester oils - contact the compressor manufacturer for more information
Excellent thermodynamic properties and low energy requirements
R744 (CO2) can be used alongside other primary refrigerants such as hydrocarbon and ammonia
High operating pressures
Refrigeration systems that contain R744 (CO2) require strict controls on moisture, oil and other contaminants.
Ultra-low moisture content, less than 5 ppm
Industrial grade R744 (CO2) has an average water content of up to 10 times higher than the R744 (CO2) available from A‑Gas which can result in the formation of carbonic acid - its build up will result in corrosion of machinery and pipework
Vapour R744 (CO2) cylinders are available for initial pressurisation of systems, whilst liquid R744 (CO2) provides the required charge your system needs to operate efficiently
The information contained within this website is for guidance only - for further system-specific advice please contact us directly.