Choosing the Right Refrigerant
A-Gas Australia Managing Director, Brett Ferguson, explains why end users should not rely on low GWP alone when deciding on a refrigerant to future-proof a system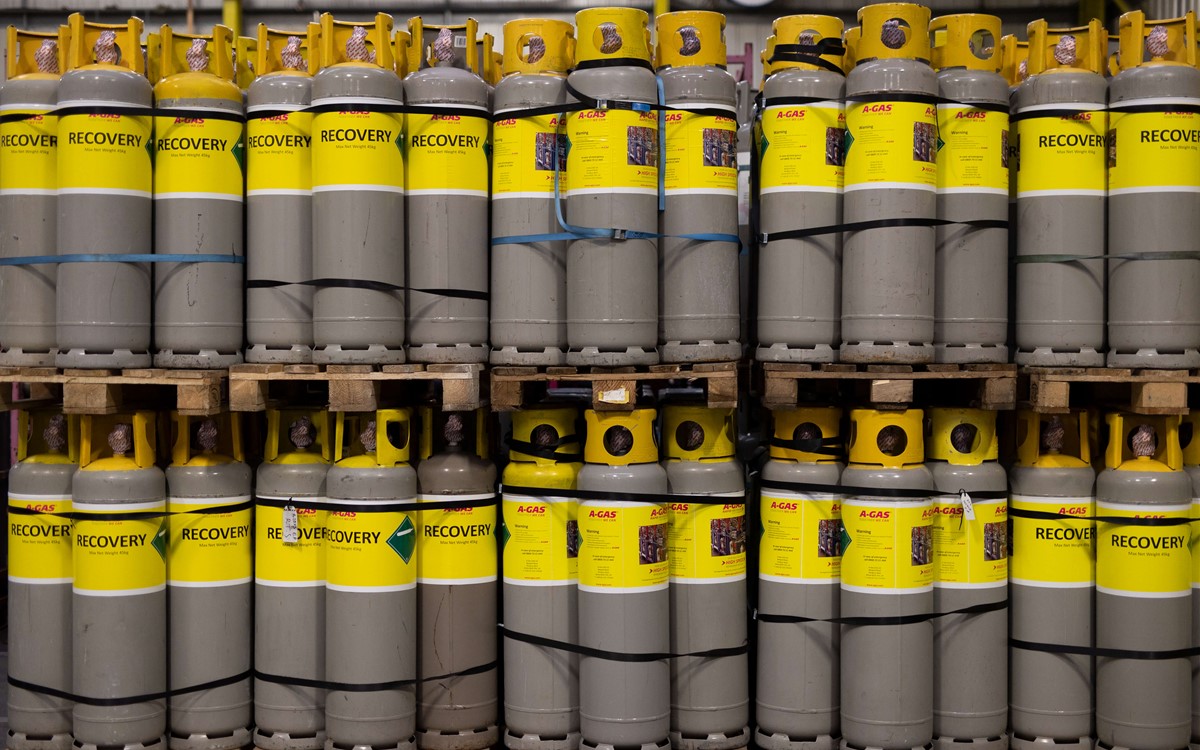 Choosing the right refrigerant to help reduce global warming should, on the face of it, be a straightforward decision. Just replace a high GWP refrigerant with a low GWP alternative. In turn, CO2 emissions will be reduced and the box has been ticked for everyone to be on their way to a low carbon future. You can then move on to the next job leaving the customer knowing you have made the right choice.
If only it was that simple. No one disputes that a measure of global warming potential is important in selecting the most suitable refrigerant for a system but there is much more to it than that.
Energy efficiency is a critical factor when selecting a new refrigerant. You can view CO2 emissions as two distinct areas – direct and indirect. The former relates to global warming potential (GWP) and the latter refers to system performance and energy efficiency.
Experts agree that indirect emissions from electrical consumption are a greater contributor to climate change than refrigerant leaks. That is why it is always important to weigh-up system performance and energy efficiency before making a decision on a refrigerant.
Here is another easy trap to fall into. Lifecycle costs, also known as operational expenditure (OPEX), may not be at the forefront of your mind when designing a system. Capital expenditure costs (CAPEX), covering the cost of buying the equipment and start-up, can dominate. It is important to take into consideration the entire lifecycle of the equipment as well as the start-up side, otherwise any savings made at the beginning may be swamped by hefty running costs further down the road.
Take, for example, CO2, a zero ozone depleting refrigerant which on the face of it seems a winner from the start. This natural may appear to be great value as you get the ultimate score GWP-wise but you may find out that the amount of energy needed to run the system and the costs associated with this could be in a different league. CO2 likes low ambient conditions, so unless you are designing an installation for a Scandinavian climate, it is not always an obvious choice.
R404A is one of the most widely used refrigerants in supermarkets but it has a GWP of just under 4000. The continued use and availability of R404A helps to relieve the pressure of retrofitting to an alternative but when you are ready to opt for a low GWP refrigerant there are a number of important considerations to take into account.
The system must have similar operating characteristics to R404A in terms of being a medium or low temperature replacement. To achieve this match the refrigeration capacity as closely as possible with the lowest GWP refrigerant available.
There are several suitable HFC retrofit refrigerants on the market – R407F is a medium GWP option but products such as Opteon XP40 (R449A) offer a lower GWP alternative. Along with Solstice N40 (R448A), they are currently the lowest GWP replacements on the market (around 1400) and are closely matched to R404A in terms of refrigeration capacity.
The industry should stop using the word drop-in because there really is no such thing. With the introduction of any replacement refrigerant, an adjustment will have to be made to the system to get the best out of it – let me emphasise it is not a case of simply dropping it in.
Monitoring the system performance is a crucial part of a retrofit and you should start this while the system is still running on R404A by recording the typical running conditions. All the standard system operating parameters should be checked to establish the benchmark temperatures and pressures.
The health of refrigerant and oil in a live system are key drivers in efficiency and lifespan, factors that impact not only the bottom line but also our environment.  A-Gas supports the industry in maintaining the health and longevity of systems by offering the A-Gas Refrigerant Health Check (VRHC) – an analytical product designed to equip users with an understanding of the quality of refrigerant running through their systems. This allows for diagnosis of potential issues and assists in the planning of ongoing preventative maintenance and system optimisation.
The A-Gas Refrig Health Check analysis kit consists of easy-to-follow instructions, two reusable cylinders for liquid and vapour samples, a lab-approved oil sample canister and all necessary fittings and hoses to facilitate sampling. Once received the refrigerant samples are processed by highly experienced technicians through our own A-Gas in-house laboratory and results benchmarked against the AHRI700 standard.
All results are provided in a comprehensive report including further insight into diagnosis results and suggestions to improve the health of your system.
The only way to understand how the quality of refrigerant may be impacting on your system is to have the full picture. The A-Gas Refrig Health Check is a comprehensive tool designed to give you this, test parameters including purity, composition, moisture, boiling residue (oil content), acidity, chloride, particulates and non-condensable gases; with an additional 17 test parameters for the oil sample.
For unsatisfactory refrigerant results, A-Gas offers a reclamation service to assist in the environmentally responsible disposal of your waste refrigerant in line with our commitment to sustainability and the environment.  
 Returning to emissions, it is worth noting that the largest producer of emissions in the lifetime of a refrigeration system – as high as 80 per cent – is likely to be the power station generating the electricity to run the equipment.
So, take care if you base your choice of refrigerant on GWP alone. Refrigerants are different and each will have its own pros and cons but energy efficiency and good system performance will always be a winner for the installer and the end user in the long run.
Your refrigerant supplier will be able to help you in the selection of the most appropriate refrigerant for the system and you should consult with the equipment manufacturer too before making a final decision. They have the expertise to ensure that your choice of refrigerant will be the right one.