R1270
R1270 (Propylene) is refrigerant grade propylene which can be used as an alternative to R22 in low and medium temperature refrigeration and air conditioning applications.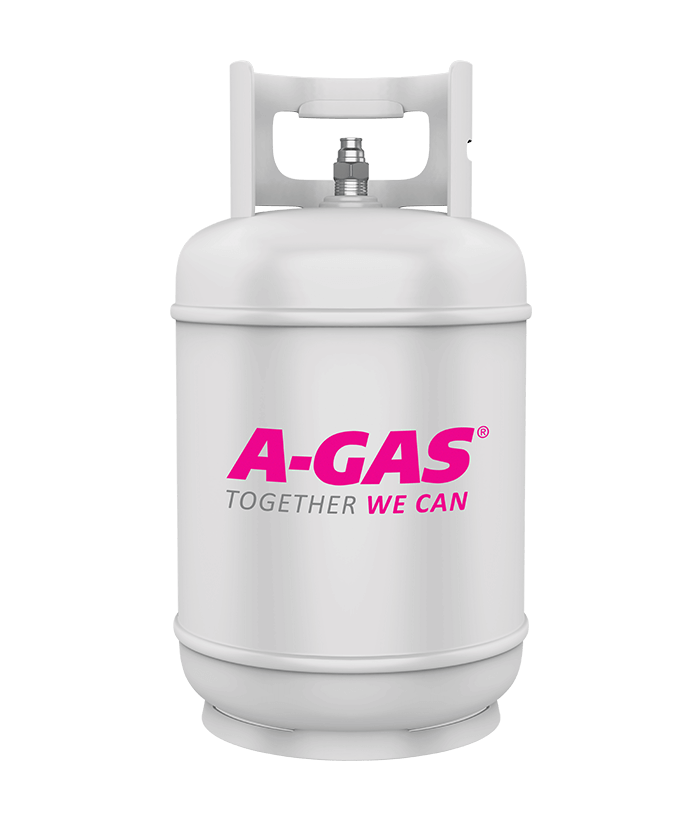 Product Information
R1270 (Propylene) is a Hydrocarbon and although highly flammable is an efficient refrigerant with lower Global Warming Potential (GWP).
Available from A‑Gas and wholesale partners.
Store cylinders in a cool, dry, well-ventilated area, out of direct sunlight
For available package sizes please contact A-Gas on 0800 992 427 or via the Contact Us form
Applications
Commercial Air-Conditioning
Industrial Air-Conditioning
Product Features and Benefits
Refrigerant can be charged from either the liquid or vapour phase
A‑Gas refrigerant cylinders have dual port valves, making liquid offtake easier
Flammable and non-toxic with a safety classification of A3
Compressors can be charged with a variety of oils, contact the compressor manufacturer for more information
Lower GWP of 2
Excellent thermodynamic properties leading to high energy efficiency
Lower charges allow for smaller exchangers and piping dimensions
Due to its flammable nature R1270 (Propylene) requires different charging and recovery procedures
The information contained within this website is for guidance only, for further system specific advice please call A‑Gas directly.