R409A
R409A is a blend of HCFC refrigerants introduced to retrofit R12 in air conditioning and refrigeration applications.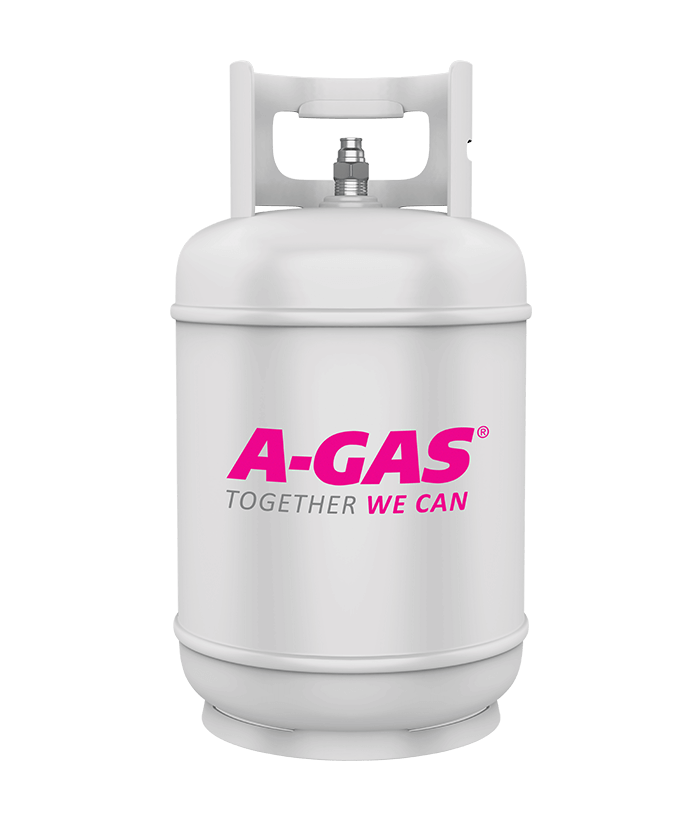 Packaging Information
Available from A‑Gas wholesale partners. Find a Supplier
A‑Gas product cylinders are fitted with a Residual Pressure Device (RPD) to ensure used refrigerant, or any other substance cannot be reintroduced into a cylinder
Store cylinders in a cool, dry, well-ventilated area, out of direct sunlight
A‑Gas operates a returnable cylinder fleet, empty cylinders are to be returned to an A‑Gas wholesale partner
For alternative or larger package sizes please contact A-Gas on 0215518790 or via the Contact Us form
Applications
Commercial Air Conditioning
Industrial Air Conditioning
*Retrofit of existing R12 refrigeration applications
Product Features and Benefits
R409A, an HCFC-based refrigerant, is a cost-effective retrofit refrigerant for R-12 stationary positive displacement air-conditioning and refrigeration systems such as walk-in coolers, beverage dispensers, vending machines, and supermarket systems. No oil change is needed in many unitary and close-coupled systems.