R22
R22 is a HCFC and has been the dominant refrigerant in residential and commercial air conditioning. It is being phased out due to its high ODP.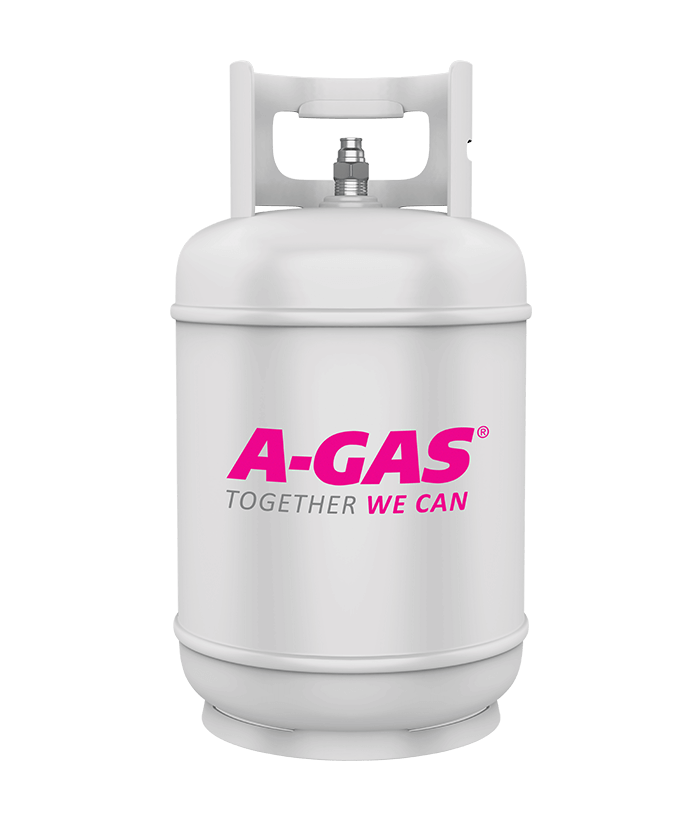 Packaging Information*
*A-Gas offers R22 in the above sizes as well as 400kg and 950kg
Disposables and Returnable cylinders are available from A‑Gas wholesale partners. Find a Supplier
A‑Gas returnable cylinders are fitted with RPD's to ensure used refrigerant, or any other substance cannot be reintroduced into a cylinder. Store cylinders in a cool, dry, well-ventilated area, out of direct sunlight.
Empty cylinders are to be returned to an A‑Gas wholesale partner. For alternative or larger package sizes please contact A‑Gas on 0215518790 or via the Contact Us form.
Applications
Commercial Refrigeration and AC
Domestic Air Conditioning
*Cold stores, cabinets, water chillers and process cooling
Products Features and Benefits
Whilst an excellent product across its traditional usage areas, R22 is an ozone depleting product and as such is subject to being phased down. It will still be available in South Africa until 2030. You should consult with your A‑Gas contact to learn more about suitable R22 substitutes for your application