TPG Rise Climate Forms Strategic Partnership with KKR as New Majority Shareholder in A-Gas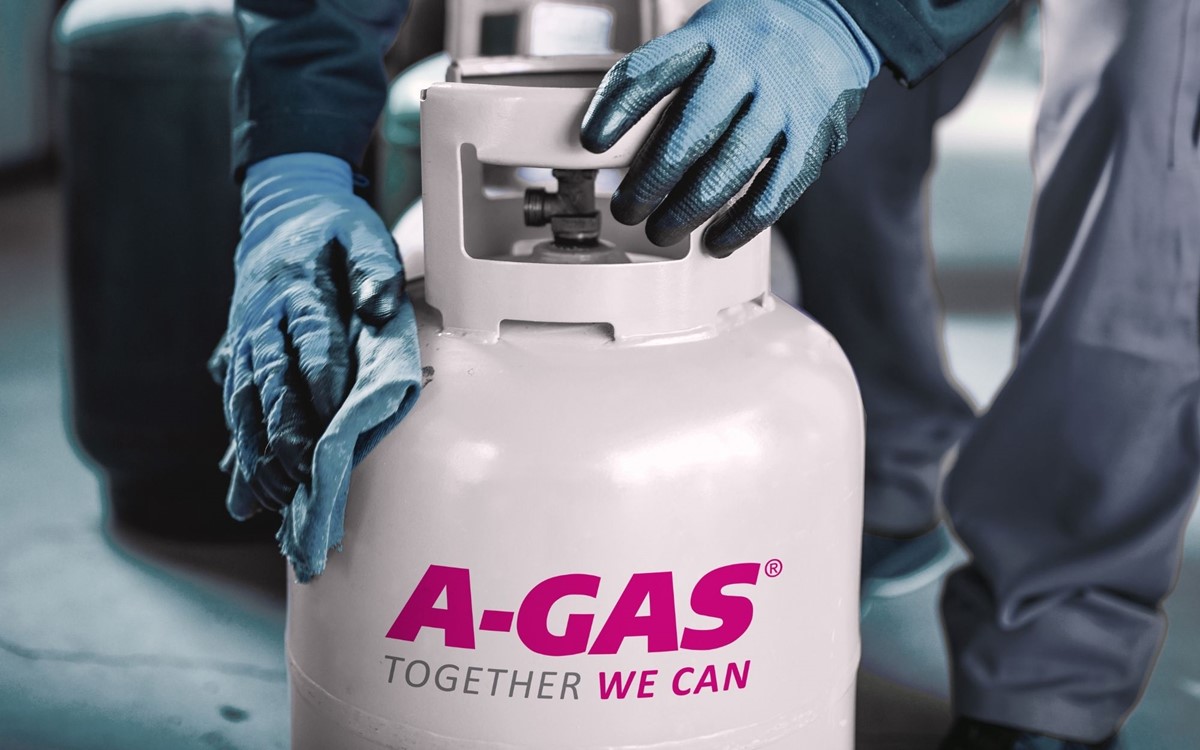 LONDON, UK; SAN FRANCISCO, USA – August 17, 2023 – A-Gas, the global leader in the supply and lifecycle management of refrigerant gases, today announced that its owners, including majority owner KKR, have entered into a definitive agreement to sell a majority stake in the company to TPG Rise Climate, the dedicated climate investing strategy of TPG's global impact investing platform, TPG Rise. KKR will remain a significant minority shareholder in the business, continuing to work in collaboration with TPG Rise Climate and the A-Gas Leadership Team. The transaction is expected to be completed by the end of 2023, subject to customary closing conditions, including certain regulatory approvals. Additional terms of the transaction were not disclosed.
"We are thrilled to be taking the next step of our sustainability journey, and to be further scaling our Lifecycle Refrigerant Management operations, with the backing of TPG Rise Climate," said Jack Govers, Chief Executive Officer of the A-Gas Group. "We have a long history of being at the forefront of refrigerant gas recovery and reclamation, effectively lowering potential emissions to the atmosphere, and this investment from TPG is validation of our growth strategy and the quality of our products and services. We look forward to building on our success by executing a number of organic and inorganic growth initiatives."
"We are also grateful for the value that KKR has delivered to our business. KKR's support, funding, and global platform have enabled us to significantly accelerate our growth into new markets and geographies, while also developing new sustainability-driven capabilities, and building our market leadership. I am delighted that our people and our customers will continue to benefit from their support," Govers added.
For over 30 years, through its first-class recovery and reclamation processes, A-Gas has been at the forefront of capturing refrigerant gas for future re-use or safe destruction, creating a closed-loop system that prevents its harmful release to the atmosphere. The company's proprietary gas separation and recovery technology effectively abated approximately 8 million metric tonnes of CO2e in 2022, the equivalent to removing over 1.6 million cars from the roads for a year. 
Over the past three decades, A-Gas has extended its market leadership into new growth verticals such as on-site Rapid Recovery of refrigerant gas, the safe destruction of legacy gases, and the generation of carbon credits. The company has also continued to significantly expand its global presence during KKR's investment period, entering new markets across Europe, such as Germany, the Netherlands, and Italy, while substantially scaling the company's operations in the US, entering Canada with the construction of a new refrigerant recovery and reclamation facility in Ontario, as well as expanding in Asia through the acquisition of a Japanese refrigerant reclamation and destruction company. Since KKR's acquisition, which was made through KKR European Fund IV in 2017, A-Gas has grown revenue by 14% and EBITDA by 18% on average annually.
"Our investment in A-Gas is a thematic play on the increasing importance of establishing circular economies in critical industries. A-Gas' highly differentiated gas recovery and reclamation technology closes the loop in the refrigerant gas lifecycle and thereby prevents the common venting of used refrigerant gases into the atmosphere at their end-of-life, which can have a Global Warming Potential that is several thousand times higher than that of emitting CO2," said Joerg Metzner, Business Unit Partner at TPG Rise Climate. "A-Gas will play a leading role towards a more sustainable and circular refrigerant gas value chain globally as demand for refrigerants continues to grow and regulatory scrutiny and enforcement increase."
Mattia Caprioli, Co-Head of European Private Equity at KKR, commented: "A-Gas plays a critical role in the circular economy for refrigerant gases, and in supporting environmental targets to fight climate change and global warming. We have been proud to work with Jack Govers and the A-Gas team over the past years, building market-leading capabilities for the recovery and reclamation of used gases, and positioning the business to benefit from future growth in gas reclamation and destruction opportunities globally. We believe the addition of TPG Rise Climate's market expertise, particularly in the US carbon credit market, is a great fit for the future, and we look forward to working alongside Joerg, Jack and their respective teams to continue to build on A-Gas's unique proposition globally."
Citi acted as financial advisor to TPG in relation to the transaction. Goldman Sachs International acted as financial advisor to A-Gas and KKR, while Simpson Thacher & Bartlett acted as KKR's legal advisor.
The transaction marks a full exit for minority investor, LDC, following a successful 12-year strategic partnership.


About A-Gas Group
A‑Gas is the world leader in the supply and lifecycle management of refrigerants and associated products and services. Through our first-class recovery, reclamation, and repurposing processes, we capture refrigerants and fire protection gases for future re-use or destruction, preventing their harmful release into the atmosphere.
For over 30 years, A-Gas has supported our clients and partners on their environmental journey by supplying lower global warming gases and actively increasing the circularity of the industries we serve, building a sustainable future.
For more information, please visit www.agas.com.
About TPG Rise Climate
TPG Rise Climate is the dedicated climate investing strategy of TPG's $18 billion global impact investing platform TPG Rise. TPG Rise Climate pursues climate-related investments that benefit from the diverse skills of TPG's investing professionals, the strategic relationships developed across TPG's existing portfolio of climate-focused companies, and a global network of executives and advisors. The fund takes a broad-based sector approach to investment types, from growth equity to value-added infrastructure, and focuses on climate solutions in the following thematic areas: clean electrons, clean molecules and materials, and negative emissions. Jim Coulter, TPG Founding Partner and Executive Chairman, serves as Managing Partner of TPG Rise Climate. Former U.S. Treasury Secretary Hank Paulson serves as TPG Rise Climate's Executive Chairman.
For more information, please visit www.therisefund.com/tpgriseclimate
About KKR
KKR is a leading global investment firm that offers alternative asset management as well as capital markets and insurance solutions. KKR aims to generate attractive investment returns by following a patient and disciplined investment approach, employing world-class people and supporting growth in its portfolio companies and communities. KKR sponsors investment funds that invest in private equity, credit and real assets and has strategic partners that manage hedge funds. KKR's insurance subsidiaries offer retirement, life and reinsurance products under the management of Global Atlantic Financial Group. References to KKR's investments may include the activities of its sponsored funds and insurance subsidiaries. For additional information about KKR & Co. Inc. (NYSE: KKR), please visit KKR's website at www.kkr.com and on Twitter @KKR_Co.
Media Contacts:
A-Gas Group
Ken Logan
+44 7495 485356
[email protected]
TPG
US
Ari Cohen
+1 415-743-1550
[email protected]
Europe
Michael Russell or Daniel Oliver
[email protected]   
KKR
Annabel Arthur
+44 7554 919 491
[email protected]