A-Gas Celebrates 30th Anniversary
A-Gas Chairman, Andrew Ambrose, explains how the company has grown from a small business started with a single fax machine to a world leader in refrigerant lifecycle management.
On reaching our 30th anniversary, A-Gas has much to be proud of, with a track record of being enterprising, bold, agile, and above all, true to our commitments to our employees, customers, regulators and investors. This does not happen by accident but is achieved through passion, hard work and drive.
A-Gas was established in Bristol in 1993. Working from his home with a fax machine, founder and pioneer John Rutley recognised that the industry was changing and, together with co-founder John Cooper, saw opportunities to build a new business that could support the HVACR industry with the transition away from CFCs, as per the Montreal Protocol.
I joined the company shortly after in 1995 and have never looked back. John and I had a shared vision and passion. I knew it was something special. That year, the opportunity arose to replicate the success we had built in the UK and we launched A-Gas in Australia.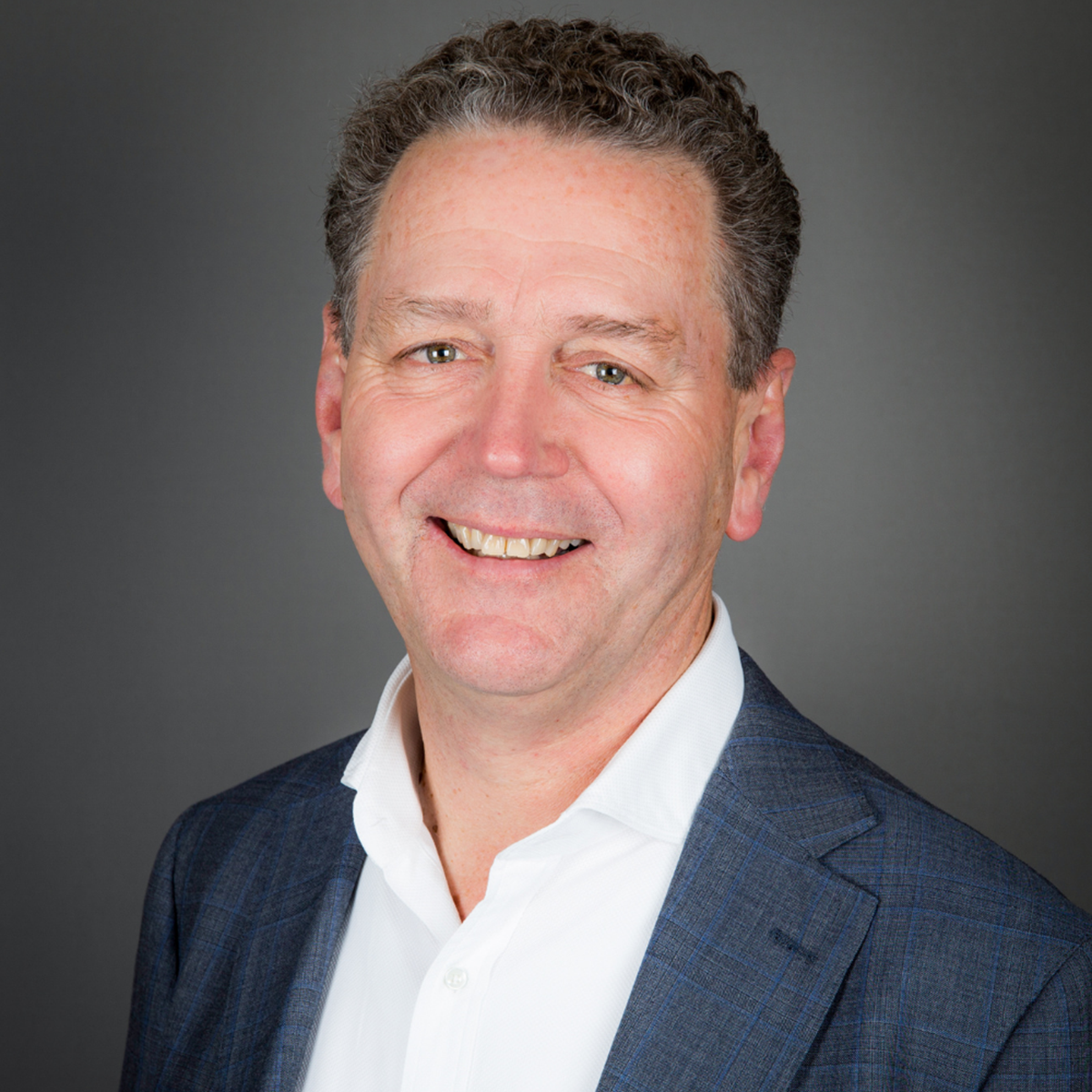 From this point on the business continued to evolve across the world, to now spanning over five continents and 14 countries, including South Africa (established 1996), Singapore (2000), the USA and Mexico (2005), Thailand (2006), China (2011), the Netherlands (2017), Germany and New Zealand (2018); Canada (2019), Italy (2020) and Japan (2022). Along with the business, our team has continued to grow and we now have more than 900 employees worldwide who all have a part to play in the A-Gas journey.
As the industry and refrigerant use has changed over the years, A-Gas has evolved to ensure customers are  fully supported with all facets of product and regulatory know how. Over the 30 year journey, we have continuously invested in our products, services and technology, to help our customers deal with whatever challenges they may have. From refrigerant and service gas supply, to recovery, reclamation, analysis and safe destruction. A-Gas has always been dedicated to providing a full portfolio of solutions.
A milestone moment in A-Gas history came in 1997, when we launched our Environmental Services offering, featuring refrigerant recovery and reclamation, elements which have grown to play an ever more important role in reducing carbon emissions going into the atmosphere.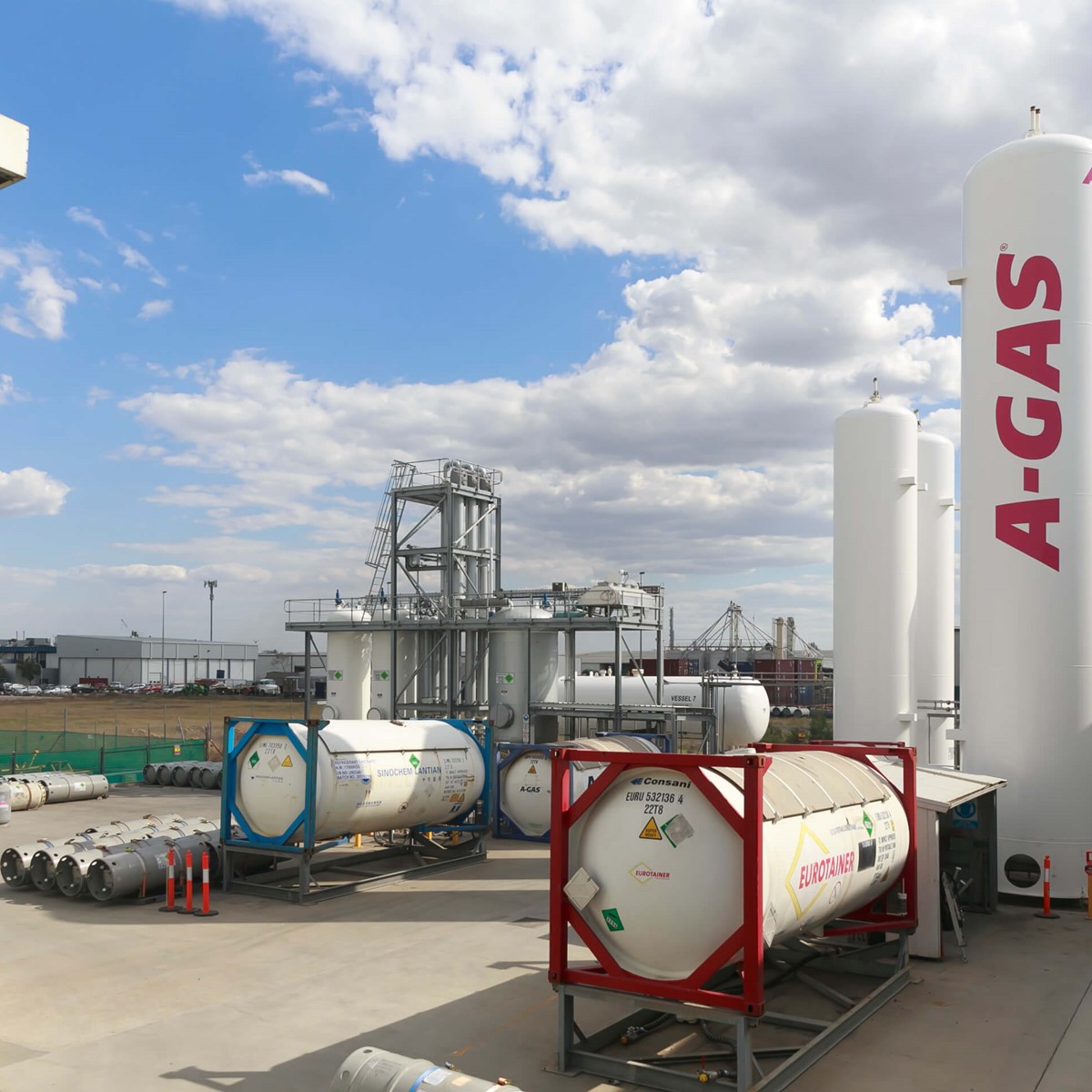 In 2010, we developed the largest refrigerant reclamation facilities in Europe, at our site in Bristol. From here, we deployed many of our innovative solutions across other regions, from the Netherlands to Australia and the USA.
Our state-of-the-art refrigerant separation technology puts A-Gas at the forefront of our industry; no one else can put more reclaimed refrigerants back into the market. With the capability to separate what was previously non-reclaimable waste gases, A-Gas leads the industry towards a more sustainable future.
In 2013, A-Gas produced its first carbon offsets in the USA, for the California compliance market through the capture and destruction of used CFC gases. This continues to expand to the present day. A-Gas searches the world for used CFC gases that can be captured and destroyed, instead of being leaked into the atmosphere, and then successfully managed into voluntary market carbon offsets for international use. 
In 2016, A-Gas acquired the USA's leading on-site refrigerant recovery service Rapid Recovery. The business came with 15 years of refrigerant recovery expertise and helped to extend A-Gas' supply and reclamation offering. From here, A-Gas Rapid Recovery was rolled out globally and continues to be a key enabler to achieving effective Lifecycle Refrigerant Management.   
In 2021, we developed further our existing in-house destruction capability, through the acquisition of PyroPlas® plasma arc destruction technology. Where the future re-use of a refrigerant is no longer possible, due to technology change or to deliver on a company's individual sustainability policy request, A-Gas PyroPlas® technology provides the industry's highest proven destruction efficiency. 
Over the years, we have captured tens of thousands of tons of used gas that may otherwise have been released into the atmosphere – and we are not stopping there. A-Gas has pledged to become a net-zero company by 2035 and we will do all in our power to achieve this.
The low carbon economy can only get bigger, as more and more people embrace the benefits of the circular economy and sustainability. With this in mind, I see no reason why the company's impressive growth should not continue.
Our tagline, Together We Can, encompasses 30 years of innovation, teamwork and growth; net-zero will be achieved by working together with our partners, colleagues, customers, suppliers and industry peers. Great change is once again happening in the industry, you can be sure that A-Gas will not only move and grow with the times, but will also help shape the future of our industry and our planet.