A-Gas is aiming for one ship recovery at a time (Part 2)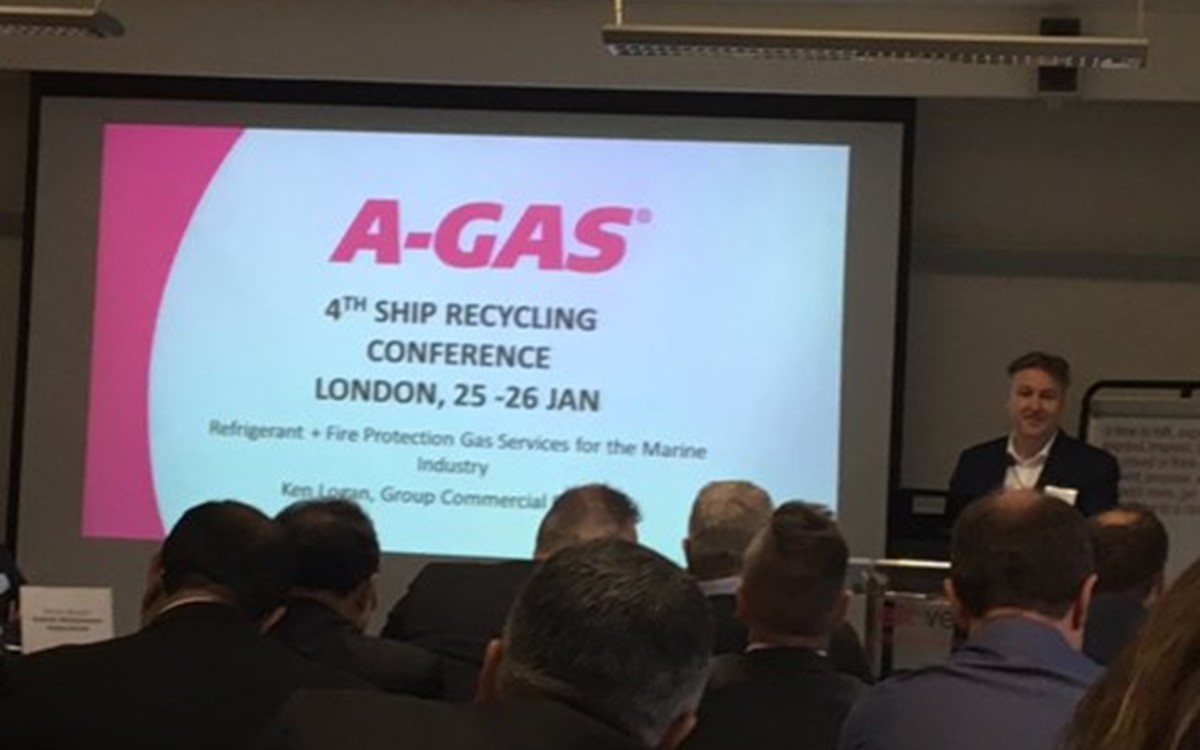 A‑Gas participated at the ACI's 4th Ship Recycling Congress not only to talk to the delegates about Ship Recycling, the IMO Convention & EU regulations but to also share our refrigerant and halon recycling process experiences through 4 interesting Case Studies. One Case Study will be later on revealed on the A‑Gas website.
The two day conference in London involved a number of informative presentations with a global environmental angle, followed by interactive Q&A sessions, panel discussions and an open discussion that further involved the delegates. These talks gave a deep insight on the views shared from the different aspects of the Ship Recycling Industry.
A‑Gas Group Commercial Business Development Director Ken Logan and Business Development Manager Martin O'Donnell, who participated said that the conference was a real eye-opener.
Read Part 1.